Paul van Dyk Opens Up on His Life-Threatening Injuries for First Time: "The Fact I'm Still Alive Is a Miracle"
Last week, trance veteran Paul van Dyk announced that Dreamstate at EDC Las Vegas later this month would represent his return to DJing, after being hospitalized in February following an accident at one of Armin van Buuren's A State of Trance parties. However, it's only slowly begun to emerge just how serious his injuries were, after he fell six feet from the stage where he was performing. This week he's opened up in an interview for the first time.
"The first prognosis that was given to my mom and my fiancée the day after the accident was that we can be really happy if the organs that are necessary to be alive will keep functioning," he told Billboard in an interview, where he also revealed he does not remember the actual fall.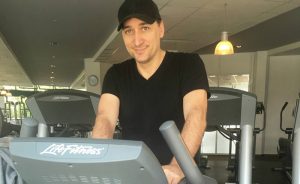 "That's what, luckily enough, the brain does—it protects you from those traumatic memories. I stepped on something that wasn't solid. It was just like black fabric, and it wasn't marked as being not solid. Then I fell doing something that's part of any DJ's performance: interacting with your audience. My other memories slowly started afterwards."
He also opened up about the full extent of his devastating injuries, which included both a traumatic brain injury and breaking his spine in two places.
"The brain injury was and continues to be the biggest struggle of it. If you imagine that you break your spine and that's the easy thing, then you can imagine what the last three months have been like—and what the future months to full recovery will be like."
Read Paul van Dyk's full account of his personal journey to recovery over at Billboard.
Follow Paul van Dyk on Facebook | Twitter
---
Share
---
Tags
---
You might also like