Obama Dropped the Mic at His Final White House Correspondents Dinner, and Steve Aoki Was There Snapping Instagram Shots
Upcoming Event
Barack Obama spoke at his final White House Correspondents Dinner on the weekend, playing the event like a standup comedian with predictable barbs directed at at Donald Trump, before literally dropping the mic and walking off after finishing his speech. You might not immediately spot the dance music angle, but Dim Mak boss Steve Aoki was happy to provide it for us.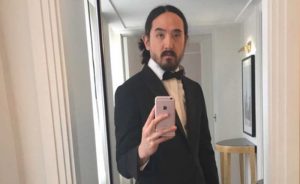 Scoring an invite from Huffington Post founder Arianna Huffington, who took Aoki as her guest (they're pictured together below), Aoki wasted no time documenting the whole affair via a whole lot of selfies, which he then proceeded to plaster on his Instagram account at lightning speed.
Hop over to Steve Aoki's Instagram to see them all, and check out some of the best below.
Follow Steve Aoki on Facebook | Twitter
---
Share
---
Tags
---
You might also like