NYC Icon Larry Levan Has a Retrospective Compilation Due This Year
With America increasingly looking back on its rich history of electronic music, it makes for the perfect time to reflect on the influential career of New York DJ Larry Levan, and there's a compilation just around the corner that does exactly that. Genius of Time will compile most of the well-known work of the DJ who held a decade-long residency at the Paradise Garage, the seminal NYC club that helped set the template of the modern dancefloor.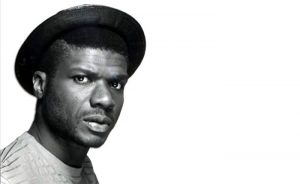 Genius of Time will contain a collection of Levan's best-known remixes and productions across two discs, featuring his dancefloor reworks of artists like Gwen Guthrie, Dee Dee Bridgewater, Jimmy Ross, Loose Joints and Grace Jones. These were the records that defined Levan's sets during his Paradise Garage residency that stretched from 1977 to the club's closing in 1987.
Larry Levan's Genius of Time drops on Universal on March 25. Check out the track list, and for some extra history, read Insomniac's story on the reign of the Paradise Garage.
CD1 track list:
01. NYC Peech Boys, "Life Is Something Special (Special Edition)"
02. Syreeta, "Can't Shake Your Love (Larry Levan Mix)"
03. Gwen Guthrie, "Padlock (Larry Levan Mix)"
04. Man Friday, "Love Honey, Love Heartache (A Larry Levan Mix)"
05. Merc & Monk, "Carried Away (Larry Levan Remix)"
06. Dee Dee Bridgewater, "Bad For Me (Larry Levan Mix)"
07. Bert Reid, "Groovin' With You (Vocal, Levan Edit)"
08. Tramaine, "The Rock (Garage Vocal Version)"
09. Man Frida, "Groove (Larry's Yaw)"
10. Jimmy Ross, "First True Love Affair (Larry Levan Remix)"
11. Gwen Guthrie, "Seventh Heaven (Levan Mix)"
CD2 track list:
01. David Joseph, "You Can't Hide Your Love (Larry Levan Mix)"
02. Grace Jones, "Feel Up (Larry Levan Mix)"
03. Gwen Guthrie, "It Should Have Been You (Larry Levan Mix)"
04. Loose Joints, "Tell Me (Today) (Larry Levan Mix)"
05. Esther Williams, "I'll Be Your Pleasure (Larry Levan Mix)"
06. Man Friday, "Real Love (The Paradise Garage Mix)"
07. Central Line, "Walking Into Sunshine (Special Mix)"
08. Jeffrey Osborne, "Plane Love (Specially Remixed Version – Larry Levan Remix)"
09. Gwen Guthrie, "Peanut Butter (Long Vocal) Larry Levan Remix)"
10. Smokey Robinson, "And I Don't Love You (Instrumental Dub)"
11. NYC Peech Boys, "Don't Make Me Wait (Extended Version)"
---
Share
---
Tags
---
You might also like