New Noisia Album Arrives Early Following Leak: "We Have to React to This Unfortunate Situation"
Dutch bass strongholds Noisia were set to rock this place with the release of their new Outer Edges album in September, though sometimes even the best laid plans go astray. The trio have been forced to push the release forward by more than a month after it was leaked online.
"Friday night, while we were in the final minutes of setting up the stage for our first-ever Outer Edges show, we received the news that our album had been leaked," Noisia confirmed in a statement on their social networks.
"We realise it's 2016, and things like these happen all the time. Still, it's quite a setback. All the plans we've made have to be scrapped and replaced by something less ideal, because we have to react to this unfortunate situation."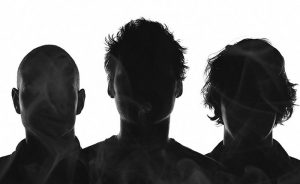 Consistent with the band's belief that its music should be available to its fans via all different outlets simultaneously, the album is now available to purchase via their online web store, with all other digital platforms to follow this Friday, August 5—"the quickest date we could manage."
Physical formats are still in production, so their release date will remain September 16.
"Even though we are unhappy about this leak, we're still really happy with the music. We really hope you will enjoy it as much as we've enjoyed making it."
Noisia's Outer Edges is available now via their online web store, with all other digital formats to follow at the end of the week. Watch the preview for the new album-themed live show above.
Follow Noisia on Facebook I Twitter l SoundCloud
---
Share
---
Tags
---
You might also like