Max Cooper Channels His Audiovisual Live Show Into 'Emergence' Album
Anyone who's seen Max Cooper's Emergence audiovisual live show over the past two years will offer testament to its hypnotic excellence, a thematic affair that examines the "beauty of the natural laws and processes in operation," with a mix of film and real-time data visualization that's synced on the fly with Cooper's music. He's just announced the show has been channeled into his upcoming Emergence album, and he'll be hitting the road again.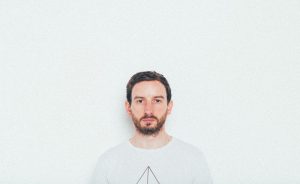 The new album was conceived by Cooper as a soundtrack to the A/V art featured in his show, seeing him collaborating with film composer Tom Hodge and vocalist Kathrin deBoer to explore different elements of the emergence theme, upon which he elaborated in an interview earlier this year.
SEE ALSO: Max Cooper Goes All Night Long
"I studied science for a long time, and it was my job doing research. That idea of emergence—particularly as applied to that universe timeline and the emergence of matter and the physical universe and, eventually, life—is so fundamental to all of science that anyone who is interested in science will be interested in that story," Cooper said in June.
Max Cooper's Emergence arrives November 25 and is available for preorder. Check the track list below, and listen to the album's first single, "Waves" here. Stay tuned for news of US shows.
1. Symmetry (with Tom Hodge)
2. Seed (ft. Kathrin deBoer)
3. Waves
4. Distant Light
5. Myth (with Tom Hodge)
6. Order From Chaos
7. Cyclic
8. Impermanence (ft. Kathrin deBoer)
9. Trust (with Tom Hodge ft. Kathrin DeBoer)
10. Organa
11.Unbounded
Follow Max Cooper on Facebook | Twitter
---
Share
---
Tags
---
You might also like