Massive Roni Size Rework Scores a Video From Joris Voorn: "I Was Inspired to Explore a New Medium"
Last month we premiered DJ/producer under_score's particularly powerful rework of the Roni Size drum & bass classic "Brown Paper Bag." Picked up by the Rejected label after receiving early support from Pete Tong, the reworked stormer "Brown Paper" has also just scored a video from label boss Joris Voorn, which actually represents the directorial debut for the veteran DJ/producer.
Today we jumped on the phone with Voorn for a quick chat about the new video and discovered that it's part of his long-term interest in the visual arts, alongside music production.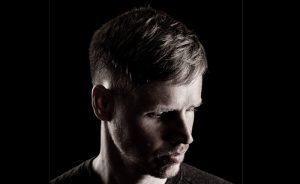 "I've kind of taken on a new hobby in the form of filming," Voorn told Insomniac. "I've done photos for around 20 years, but I bought a new camera last year, kind of for the reason that I wanted to shoot some video to see if I could combine it with my music. With 'Brown Paper,' I was inspired to explore a new medium and see if I could actually make a video. I don't call myself a director, but it was a fun process, and I really like the result a lot."
Voorn says he discovered that his extensive experience in the studio over the past 15 years is something that carried across quite naturally to a different medium.
"Working in electronic music gives you a strong idea of how to find solutions and discover new ways to actually create something. When you translate that to moving images and photography, you have a certain artistic sense that you carry across to the different platforms."
under_score featuring Roni Size "Brown Paper" is available now on Rejected. Check out the video above.
Follow Joris Voorn on Facebook | Twitter
Follow Rejected on Facebook | Twitter
Follow under_score on Facebook
---
Share
---
Tags
---
You might also like