Martin Garrix Responds to Spinnin' Allegations: "Don't Be Misled, Further Legal Proceedings Are Initiated by Me"
The public dispute between Dutch sensation Martin Garrix and his former record label Spinnin' Records showed signs last week that it would be spilling over into 2016, with the release of a free track from Garrix on New Year's Eve overshadowed by a controversial statement from Spinnin' that provided further detail on what was already a very public dispute. The tussle indeed looks to continue in the public domain this year, with Garrix replying today with his own statement.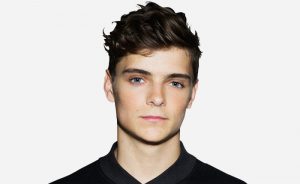 "Spinnin's statement is – to say the least – one sided and in any case incorrect in some respects," Garrix begins, insisting he will be the one taking legal action action Spinnin' and MusicAllStars Management, contrary to what was suggested last week. "The main object of those proceedings is to ask the court to confirm that I have rightfully terminated and nullified my agreements with Spinnin and MAS. If the court follows me in this it will be Spinnin and MAS who will have to compensate me and not as they now suggest the other way around."
Asserting that his lawyers issued a writ on December 23, Garrix says a more detailed statement will be released in the coming weeks, detailing the grounds upon which his agreement with his former record label and management company was nullified.
"For now, I only want to have said that Spinnin' and MAS' statement confirms yet again that it was absolutely the right decision for me to end my relationship with them. I really feel freed and relieved that I am as of now the rightful owner of all my music and that I can release it when, where and with whoever I want," Garrix says. "After getting back my music ownership rights under the pressure of the summary proceedings I have granted Spinnin' a 7 year license on music previously released by Spinnin', with revised conditions in my favor. This 7 year license is nothing more than a manner to  safeguard – without litigation – the availability to all of you of my existing music and the music made by me in collaboration with other artists signed by Spinnin'."



For the moment, the dispute isn't showing any signs of slinking off into the legal backrooms where the lawyers can tussle in peace. To lighten the tone for the moment, though, have a listen to Martin Garrix's super Year in Music 2015 Mix that chronicles the past 12 months in big-room music.
Follow Martin Garrix on Facebook | Twitter
Follow Spinnin' Records on Facebook | Twitter
---
Share
---
Tags
---
You might also like