Martin Garrix Releases Free Track as Legal Drama With Spinnin' Continues
The story of teen mainstage prodigy Martin Garrix splitting with the dance music empire that helped elevate him to fame was one of the bigger industry dramas to play out in the public domain last year. While Garrix attempted to seize the conversation again with the release of a free track on the final day of the year, his former label Spinnin' Records stepped up to assert they're not quite done with the topic just yet.
Garrix released "Bouncy Bob" on New Year's Eve on his website, available as a free download in exchange for a like of his Facebook page. However, Spinnin' Records got the jump on Garrix by speaking to US site Dancing Astronaut, in which it elaborated on Garrix's decision to split from the label earlier this year, particularly critical of the fashion in which he decided to do so.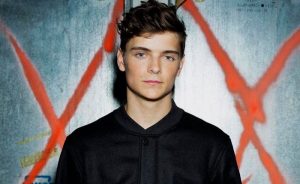 "On the 26th August 2015 Martijn Garritsen posted a message on Facebook, announcing he was unilaterally terminating his contracts with Spinnin' Records and MusicAllStars Management (MAS). With this, he made it clear for everyone he would no longer keep himself to his contracts with us and unilaterally ended our collaboration which was still to continue until July 1st 2017."
Spinnin' quite controversially claims Garrix had "put pressure on the discussions" and used "improper arguments" in his attempts to renegotiate his contract since the start of 2015, with "fraud" being a term that Spinnin' alleges was being unfairly bandied around by Garrix. The label took the opportunity to refute any notion that it had exploited an up-and-coming star.
"Of course we completely disagree; Martijn Garritsen, his father Gerard Garritsen, a very experienced business man, and their team have always let themselves be advised, have widely researched the market and shopped around for deals and always had time and room for negotiation to come to well considered decisions. Moreover all agreements have been negotiated in detail and were also signed by father Gerard Garritsen."
Spinnin's statement to Dancing Astronaut goes into considerably more detail, emphasizing its role in Garrix's rise to the top of the dance music world and the investment that it made to make this happen ("no expenses were spared"), as well as confirming plans to pursue further legal action against Garrix in 2016 for breach of contract.
"No hard feelings, but we do want to be compensated – nothing more, nothing less. That is part of a decent and professional settlement of what was a successful relationship."
It's looking like the drama will continue to unfold in 2016. Read Spinnin' Records' statement to Dancing Astronaut in full, and listen to the new track "Bouncy Bob" that you can download on Garrix's website.



Follow Martin Garrix on Facebook | Twitter
Follow Spinnin' Records on Facebook | Twitter
---
Share
---
Tags
---
You might also like