Martin Garrix Embraces Inner Gaming Geek With Free Track to Celebrate E3 Expo
Today the annual E3 Expo kicks off in Los Angeles; for avid video gamers, it's the most exciting time of the year. With new games already announced in the Quake, Elder Scrolls and Batman Arkham franchises, for gaming geeks it's nearly too much excitement to deal with, and none other than Martin Garrix has been revealed as one of these geeks himself.
Garrix has unveiled "Oops," a new track he's giving away for free on his website, and which he says was directly Inspired by his love of 8-bit video game soundtracks.
The giveaway is part of YouTube Live at E3, which streams live from the conference this week, and Garrix's composition does indeed sound like it was lifted from a retro gaming classic.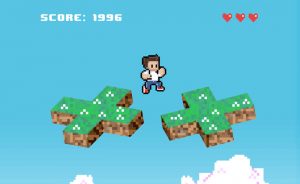 "Video games definitely inspired some of my music," Garrix said in an interview last week prior to the release, where he talked a bit about how he produced the track.
"I went into the studio and had fun with chords and weird sounds. I came up with a chord progression, chopped the vocal up, put a catchy melody on top… I would love to team up with a video game one day to do a soundtrack."
Martin Garrix's "Oops" is available now as a free download and on Spotify. You can watch a video above where he talks about how he drew on his love of gaming for the track.
Follow Martin Garrix on Facebook | Twitter
---
Share
---
Tags
---
You might also like