Markus Schulz's New Album Has Been 2 Years in the Making
Progressive trance star Markus Schulz is fresh from his powerhouse set at Dreamstate in San Francisco over the weekend, and he's just revealed he's got more cooking for 2016. He's certainly no stranger to the album format, with his debut Without You Near now a decade old, followed by a string of LPs that led up to his recent Scream part 1 and 2 albums. Schulz confirmed this week he's got a new LP on the way, and it's something that he's been working on for quite a while.
"I just finished it. I've been working on this album for two years," Schulz told Dancing Astronaut, confirming that his single from last year, "Destiny," is the first taste of what we can expect.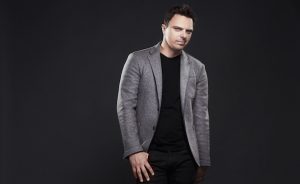 "'Face Down' is another one. The album right now, as it sits, is 17 tracks, and I think the best is yet to come. Like I said, it took me two years to make, as I worked with some immensely talented songwriters on this album, and I'm just very proud of it."
Prior to his performance at Dreamstate last weekend, Schulz spoke to Insomniac about where he draws his inspirations from as an artist and a producer.
"You are constantly striving to find inspiration from anywhere and everywhere. The day-to-day source of inspiration is the drip-feed effect of studio time and performing in the clubs or festivals; one feeds the other. In my studio, I have pictures hanging on the wall of some of my favorite performance photos, so I'm always thinking about how a new production is going to generate a reaction in a particular club or city."
Stay tuned for more news on the album, and have a listen to the exclusive mix he completed for Insomniac before his set at Dreamstate last weekend.



Markus Schulz — Dreamstate Mix by Insomniac Events on Mixcloud
Follow Markus Schulz on Facebook | Twitter | SoundCloud
Follow Dreamstate on Facebook | Twitter | Instagram
---
Share
---
Tags
---
You might also like