Make Old-School Acid in Your Browser With This 303 Emulator
The Roland 303 has earned its place as dance music's most iconic piece of music-making hardware, having helped kick-start the acid house revolution back in the late '80s. Now we've been given a chance to make our own acid, courtesy of the Acid Machine emulator.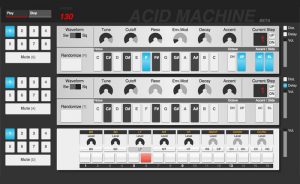 Also available as a paid plugin for Chrome browsers, the Acid Machine is described by its developers as a "work in progress," though it does a superb job already of emulating the squiggly thrills of a classic Roland machine.
Start making squiggles yourself over at the Acid Machine website, and watch a user demonstration video above.
---
Share
---
Tags
---
You might also like