Listen: Eric Prydz Unveils Another 2 Epic New Tracks From 'OPUS'
It's not long now before Swedish titan Eric Prydz unveils his long-awaited debut album OPUS, and while we've already heard a few of its more explosive dancefloor moments via his single releases over the past year, he's offering us a few more insights before the final double album drops on February 5. It seems like he's got plenty more "epic" left up his sleeve.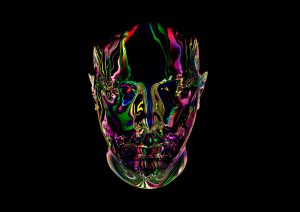 Eric Prydz – The Matrix now playing on #PrydzMix #Beats1

— Eric Prydz (@ericprydz) October 9, 2015
Prydz introduced both of the new tracks as bookends during his Beats 1 radio show on Apple Music. The first new offering, "Matrix," is used by Prydz to open his show, and shows him in fine form with yet another offering that's destined to send shockwaves through the dancefloor. Meanwhile, his other new track "Trubble" is a deeper, more mysterious affair that is used to close the show.
OPUS will arrive on Virgin Records on February 5 and be followed by an EPIC 4.0 tour across the US. Listen to a recording of the entire Beats 1 radio show below, and peruse the track list for what's destined to kick off the dance music year in an earth-shaking fashion. Not long now…
Disc 1
1. Liam
2. Black Dyce
3. Uber
4. Som Sas
5. Last Dragon
6. Moody Mondays – Eric Prydz, The Cut
7. Floj
8. Trubble
9. Klepht
10. Sjunga
Disc 2
1. Sunset at Café Mambo
2. Breathe – Eric Prydz, Rob Swire
3. Generate
4. Oddity
5. Mija
6. Every Day
7. Liberate
8. The Matrix
9. Opus
Follow Eric Prydz on Facebook | Twitter
---
Share
---
Tags
---
You might also like