Join the Ground Control/FOH Ops Team at EDC Las Vegas 2018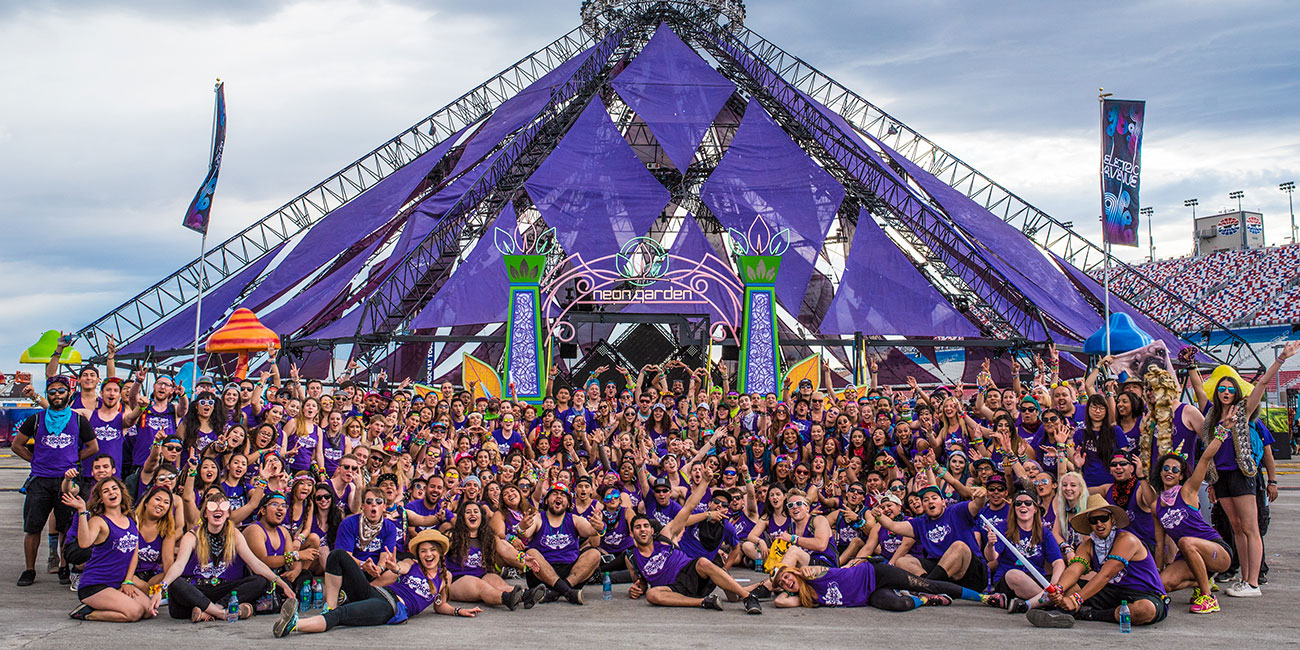 Headliners, now is your chance to join our beloved Ground Control team, those beautiful souls in purple shirts at every Insomniac festival looking out for everyone on the dancefloor. Ground Control is now hiring for EDC Las Vegas 2018! Are you interested in learning how to #WearTheWings? Read more below on how you can join the Ground Control team at EDC Las Vegas 2018. The last day to register your interest is Sunday, March 25!
What is Ground Control?
Ground Control is a group of compassionate and proactive people inspired by the power of helping others. You see them roaming every Insomniac festival, ensuring everyone stays happy, healthy, and hydrated. Our team has evolved over the years, but as our story develops, our purpose will always remain the same: to create a safe and memorable experience for all of Insomniac's Headliners.
Job openings at EDC Las Vegas 2018
Festival Roamers
Wellness Assistants
Post-Show/Egress Ops
Camp Daytime and Overnight
FOH Operations: Behind-the-Scenes and Face-to-Face
This department comprises a wide range of jobs and responsibilities (think greening initiatives, mentorship or ADA cart driver), the availability of which varies from show to show. Designed to enhance the overall fan experience at each festival, these Front-of-House jobs provide opportunities for event professionals to interact directly with our Headliners and embrace the diversity of Insomniac's productions.
Our opportunities currently include:
ADA (Americans with Disabilities Act) Team
Earth Emporium
Staff Support Team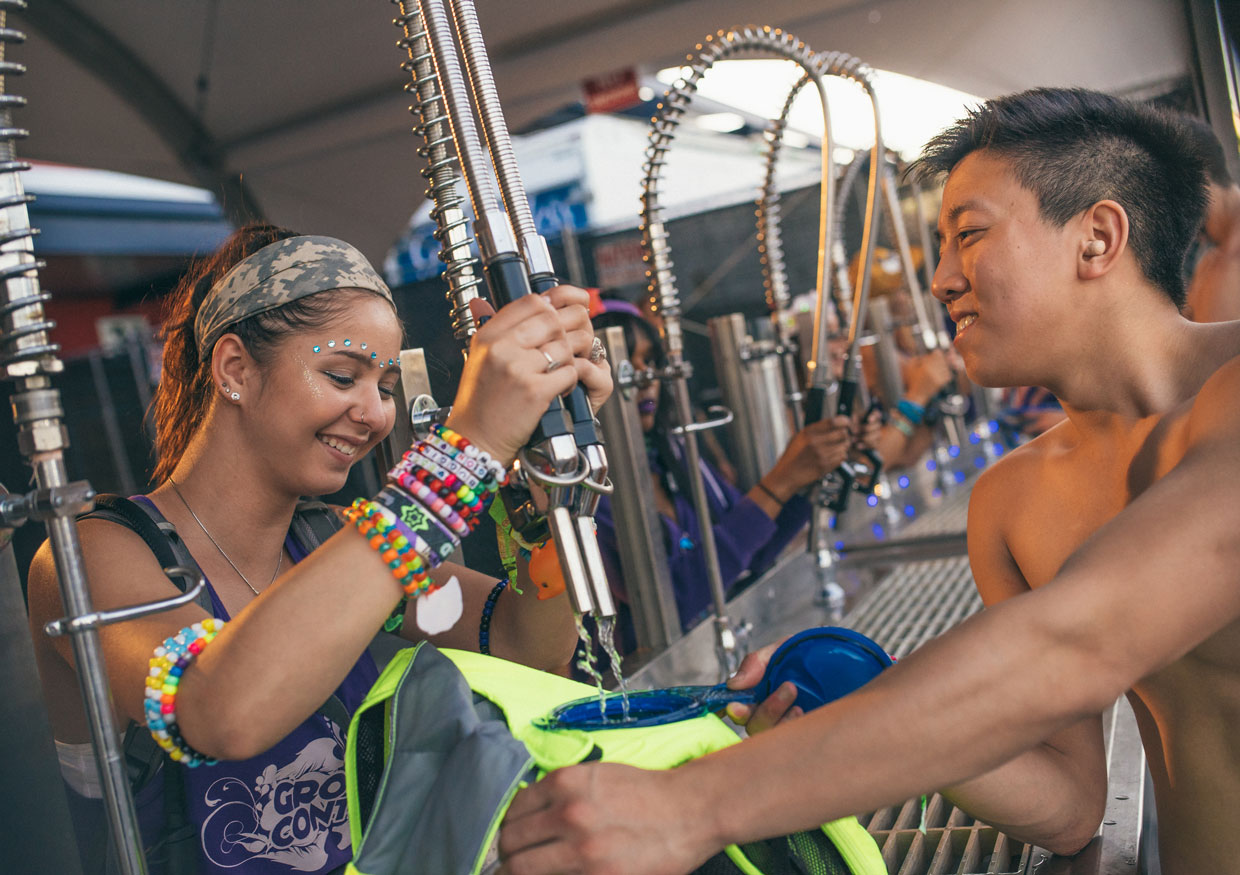 Event Details
EDC Las Vegas 2018
Las Vegas Motor Speedway (Las Vegas, NV)
Festival Work Dates: Friday May 18 | Saturday, May 19 | Sunday, May 20
Camp EDC opens Thursday, May 17
Mandatory Orientations
Ground Control Camp Dawn Team: Tuesday, May 15, 11:59 pm PT
Ground Control Camp Dusk Team: Thursday, May 17, 7:30 am PT
Ground Control Festival Team, Wellness Assistants, Post-Show, and Oasis Support Team: Thursday, May 17, at 8pm
FOH Ops: Thursday, May 17, at 8pm PT
What to Know:
Zero Tolerance: No drugs or alcohol may be consumed during a work shift. If a supervisor feels that an employee is under the influence of alcohol or illegal drugs and cannot perform the assigned duties, the team member will be escorted from the venue by the proper authorities.
Work Eligibility: Applicants for employment in the US must possess work authorization, which does not require sponsorship by the employer for a visa.
Lodging and Transportation:Unless otherwise noted by your hiring manager, you will be expected to provide your own transportation and lodging if you are selected to join a festival team. Your job offer will denote whether or not Insomniac is covering your transportation and lodging.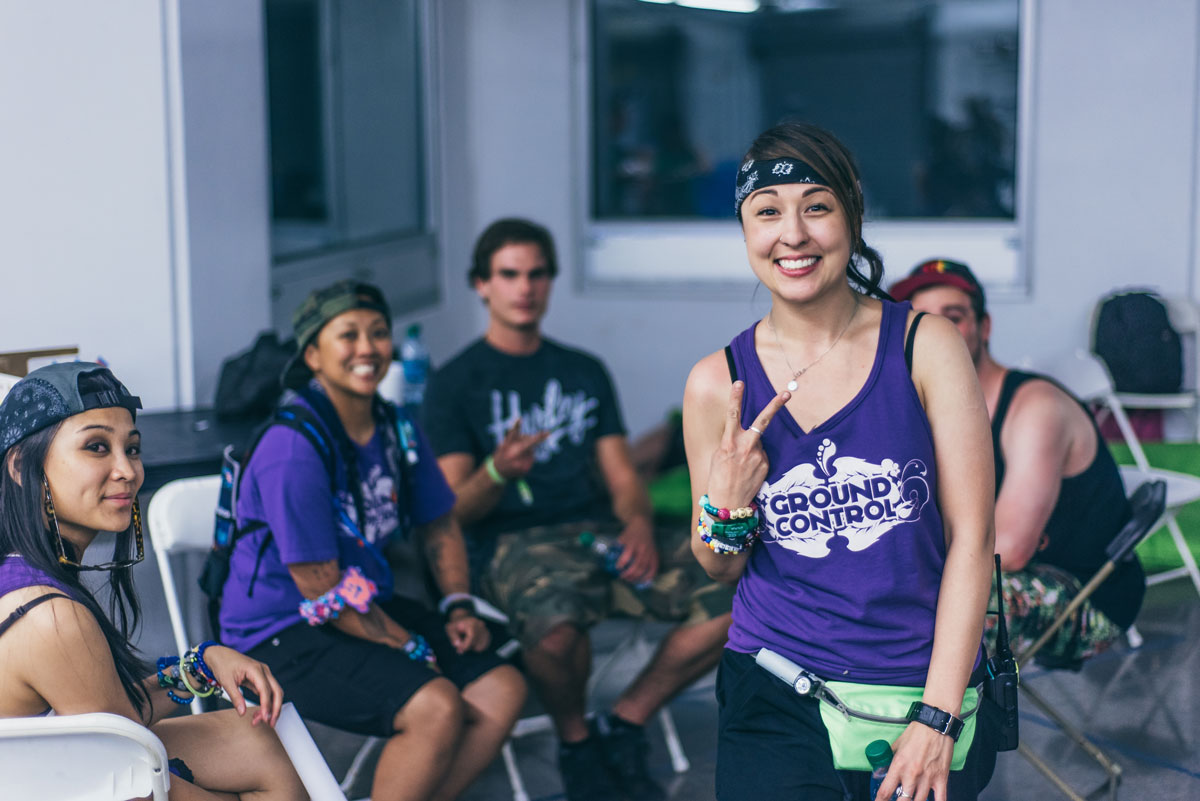 How to Join:
Step One: Submit Interest
Submit your work interest  and contact information. You will be asked your first and second most preferred positions. To work with us, make sure to select preferred department as Ground Control/FOH. The final deadline to submit interest is Sunday, March 25. After this time, we will not be able to guarantee we will be able to send you an application for spring and summer 2018.
Step Two: Complete Online Application
We will send you the actual online application on March 26th and it will be due April 1st.
Job Descriptions: Please view our job descriptions.
Resume: When it is time to submit your actual online application, there will be a section for you to upload your resume. Do not email us your resume! If you have already sent in your resume via email, you must still also attach it to the actual application form.
Step Three: Skype Interview
If you pass Step Two, you will receive an email with instructions to schedule your Skype interview on April 2. We will also send a courtesy email on that day to the applicants who do not move on to Step Three. Applicants can schedule a Skype interview in a time slot during a one-week span.
Step Four: Acceptances
Final decision letters will be sent the week of April 13th. It is possible that we will send you an offer for a position that was not listed among your preferences. We do not send offer letters to everyone we interview, and we will again send courtesy emails to those who do not receive offers. We appreciate your flexibility and willingness to trust our judgment.
That's it! Join us as part of the Ground Control/FOH Ops team at EDC Las Vegas 2018. We'd love to meet you!
Follow Ground Control on Facebook | Twitter | Instagram
---
Share
---
Tags
---
You might also like