Hardwell Takes His United We Are Foundation All the Way to UN Headquarters in NYC
Hardwell's World's Biggest Guest List stadium event in Mumbai last year not only saw him hosting over 70,000 fans on his personal guest list, but it also represented the launch of his United We Are Foundation, through which he campaigns for the education of underprivileged children. It turns out it was only the start of bigger plans.
Hardwell has announced he'll take part in an event later this month, organized by the Dutch Ministry of Foreign Affairs and the Johan Cruyff Foundation, which amazingly will be held at UN headquarters in New York and attended by an assortment of United Nations dignitaries.
The aim of the event is to showcase sports as a medium for development and peace. It invites famous soccer stars to discuss the topic, with former Dutch footballers like Frank Rijkaard and Aron Winter among them.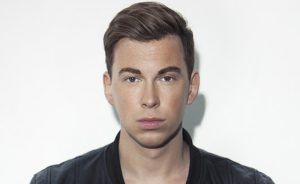 Naturally, Hardwell is set to DJ at the closing reception. He will also speak about his charity initiative during the event, highlighting to UN delegates the work he is doing to help children from impoverished communities through education.
The United We Are Foundation team confirm they're currently in the process of planning their next event in a new country. Visit the United We Are campaign page to make a donation to the cause, and watch the aftermovie from last year's Mumbai event above.
Follow Hardwell on Facebook | Twitter
---
Share
---
Tags
---
You might also like