HARD Summer 2018 Announces New Layout Changes for Return to Fontana Speedway
If you haven't already checked the news on the festival's official site, HARD Summer 2018 has announced they'll be returning to The Speedway at Fontana August 4 and 5, the same spot they held the event in 2016. (Last year's event was held at the San Manuel Amphitheater, now Glen Helen.) The biggest differences: completely new stages and stage layout (all inside the Speedway and on grass), improved logistics (courtesy of Insomniac's teams), and more health and safety services and amenities. Check the full message below:
HARD Summer is our pride and joy, and we want to do ALL we can to make it an unforgettable weekend for everyone involved. That means making it as safe and comfortable for our fans as we can. In order to fit in all the production elements that make HARD Summer what it is, we are bringing the 2018 show back to the Speedway in Fontana, but with a few key changes.

We are starting from scratch and completely shifting the layout of the event. Though we won't be offering camping this year, we WILL be moving all the stages off the hot pavement and onto that cool infield grass where camping was. We know people were bummed about the Green Stage being outside the Speedway, so we moved it inside to keep everything close. Venue entrances are also moving off the grandstands and onto the more expanded entry lanes closer to the festival. You will have quicker access into the festival from parking lots, ride-share, and shuttles, and more entry lanes will mean less of a wait to get in and start enjoying the music.

Once inside, you'll find we've added more free filtered water stations, water features, and shaded areas, while keeping the same HARD aesthetic everyone loves so much. Even the VIP experience is getting a big makeover, with new amenities we'll be announcing very soon. We are also bringing in Insomniac's health and safety, Ground Control, security, traffic, and logistics teams to make sure your experience is safe, smooth, and fun.

HARD Summer 2018 is all about keeping that unmistakable HARD vibe intact, while making sure we've taken care of every logistical detail to make your experience the best it possibly can be. We got you.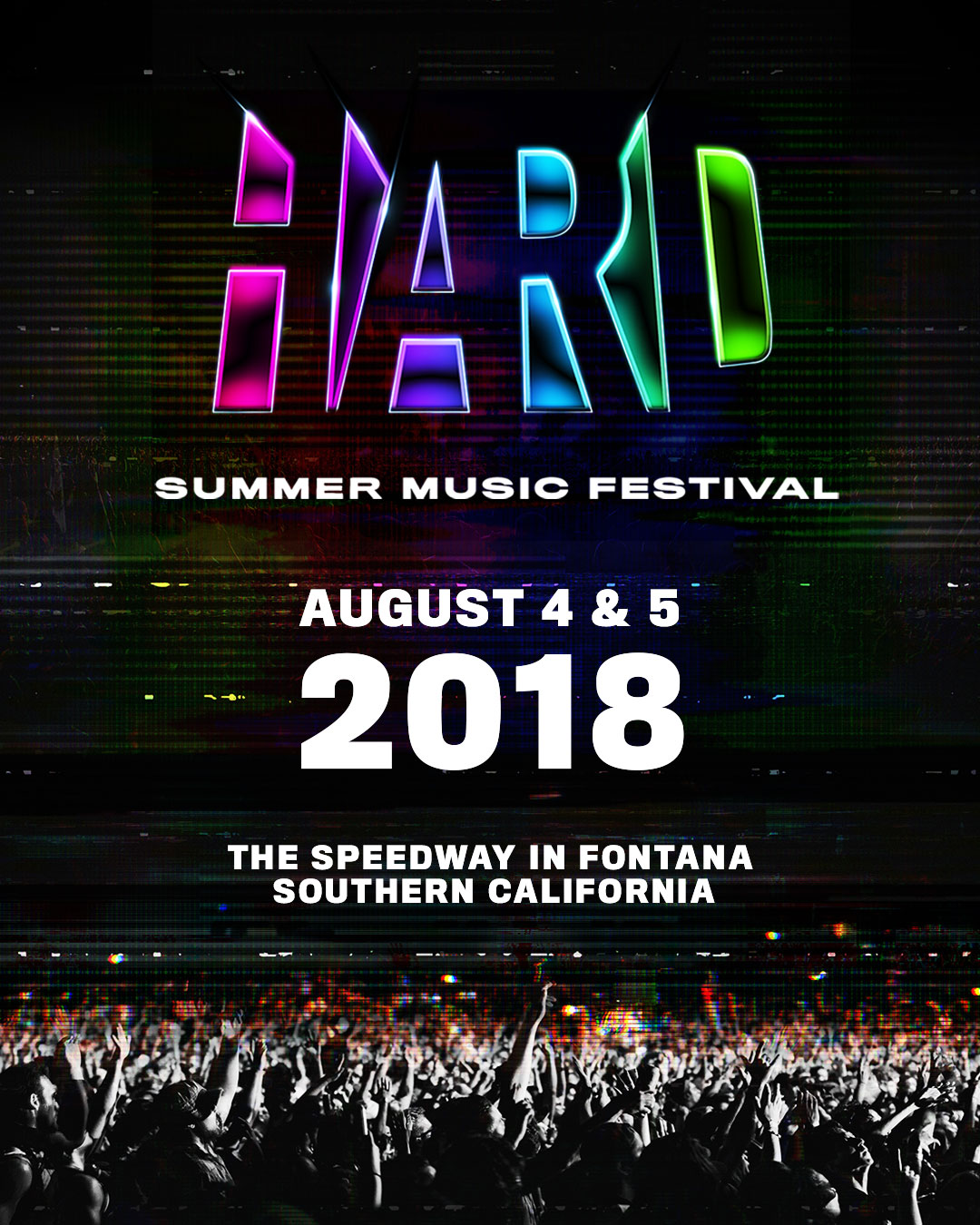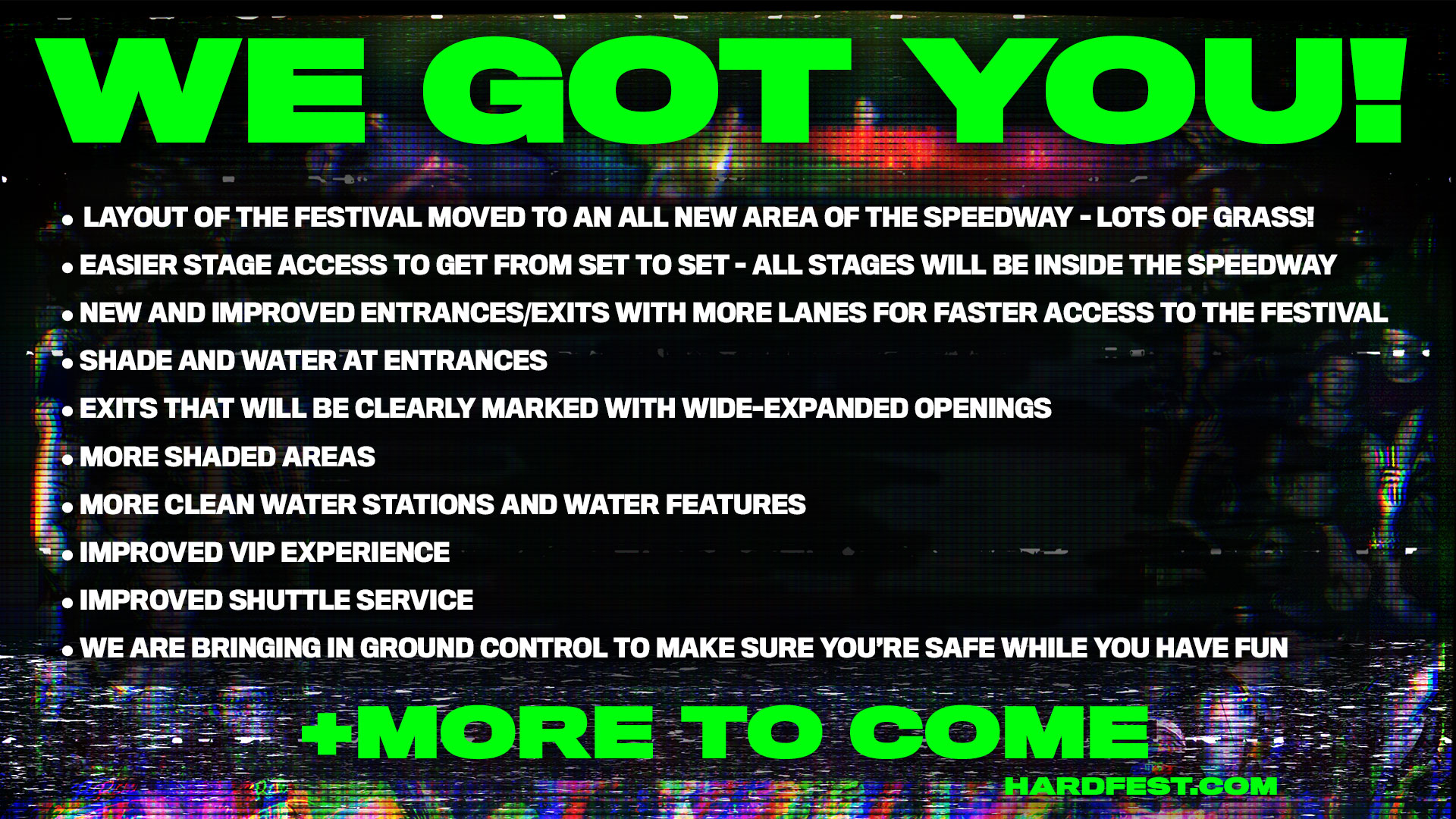 ---
Share
---
Tags
---
You might also like