Go Behind the Genesis of Daft Punk's Iconic Helmets
When Daft Punk released their iconic debut album Homework in 1997, their identity was still rooted in your typical garden-variety, flesh-and-bone humanity. However, by the time they were preparing their even more definitive Discovery album in 1999, the French duo were searching for a different kind of identity that would match the music they were creating.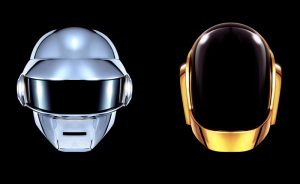 There's a fascinating story behind how Daft Punk created their iconic robot helmets, which involved a trip to Hollywood and working with some of L.A.'s leading SFX gurus, who helped the pair realize their vision of the robotic identities they wanted to assume.
Check out the Daft Punk: Behind the Helmets documentary above, courtesy of Mixmag.
Follow Daft Punk on Facebook
---
Share
---
Tags
---
You might also like