Go 'Back to the Future' With Paul Kalkbrenner in His New Mixtape Series
German underground favorite Paul Kalkbrenner is fresh from releasing his first album with a major label just last year, with his seventh long-player, 7, released on Sony Music, and he's decided to gift his fans with a special mix that explores the seminal producer's early influences.
"Over Christmas 2014 I needed a break from recording my album," Kalkbrenner told his fans on his social network with the announcement of his Back to the Future – Part 1 mix.
"Searching online for a song I recalled form my youth, I fell into a rabbit hole of thousands of YouTube playlists and posts, rediscovering the songs my friends and I would gather and listen to as 13 and 14 year olds every Saturday in East Berlin on Radio DT64."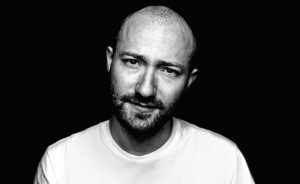 Eventually collecting a whopping 5,000 songs or so on YouTube, he spent the next 18 months building edits from the YouTube recordings and stitching them together into three different mixes. The first to be released explores music from the late '80s up until 1993.
"This trilogy will not be sold. It was a labor of love, born of nostalgia and made for sharing."
Releasing his debut album back in 2001, Kalkbrenner shot to crossover fame in 2008 when he both starred in and wrote the soundtrack for Berlin Calling. He hit a new career high in 2014 when he played to tens of thousands at the Brandenburg Gate in 2014 to celebrate the 25th anniversary of the fall of the Berlin Wall.
Listen to the Back to the Future – Part 1 mix above.
Follow Paul Kalbrenner on Facebook | Twitter
---
Share
---
Tags
---
You might also like