Global Inheritance Returns to Beyond Wonderland SoCal With Rain Supreme
When it comes to integrating art and creativity with global issues, there's really no one that does it better than Global Inheritance.
If you've attended Coachella or followed Global Inheritance in the past, you've likely encountered TRASHed Art of Recycling. Launched in 2004, this program has become a widely recognized, yearly initiative that asks artists from around the country to use their creative vision to design and paint recycling bins. By facilitating the creation of stunning pieces of art from waste containers, Global Inheritance essentially uses the bins as artistic canvases for environmental issues. And by allowing artists to create works that cover a broad spectrum of styles and themes, the organization helps open up such environmental issues to a much broader audience.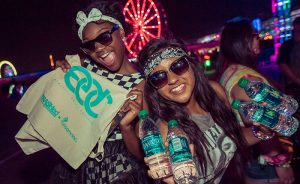 This year, the Los Angeles–based nonprofit has taken the idea a step further—modernized it, if you will—to join the increasing effort to educate people about the California drought. From the Art of Recycling came the Art of Saving Water; in light of both the current water scarcity and the forthcoming El Niño showers, Global Inheritance has called upon the talents of artists to customize not recycling bins, but rain barrels! Titled Rain Supreme, the project draws from the notion that rain barrels are in fact one of the easiest and most cost-effective ways to collect and conserve household water. And with the average roof collecting about 600 gallons of water for every inch, this idea seems to make a whole lot of sense.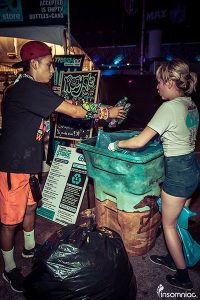 The Rain Supreme exhibit is currently on tour, touching down in places like West Hollywood's Soho House, the Container Yard in Downtown L.A., and Shaun White's Air + Style festival. Next on the list of destinations is our very own Beyond Wonderland SoCal, where the rain barrel collection will be displayed alongside an interactive, educational environment where fans can learn about sustainable water usage from local conservationists and admire the beautiful artwork. Global Inheritance also commissioned artist Jeff McMillan to create an Insomniac rain barrel to commemorate the exhibition at Beyond and their partnership with the company. This barrel has been touring with the others since the program's initiation.
For more information on Rain Supreme and Global Inheritance, visit their website. Photo galleries from all of their events are also available to view on Flickr.
Follow Global Inheritance on Facebook | Twitter | Instagram
---
Share
---
Tags
---
You might also like