Generations Unite as Mr. Oizo Teams With Skrillex: "We Had to Do This Tune Together"
While the dancefloor as we know it is heading toward its 30th anniversary, there is arguably a divide that has opened between the old guard and new generation of DJs and producers. However, this won't persist if French electro stalwart Mr. Oizo and his young comrade Skrillex have anything to do with it, as they've just collaborated on a hot new record together.
The collaborative track is called "End of the World," and it's part of Oizo's upcoming All Wet album on Ed Banger Records that also sees his collaborating with the likes of Boys Noize.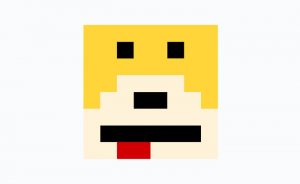 "I could spend a month watching Sonny making beats on his laptop," Oizo says of his new studio pal, Skrillex. "He simply is the best of this new EDM generation. Since I'm the best of the old electro dudes, we had to do this tune together."
Skrillex, who lists Oizo as one of his main influences when he began producing electronic music, describes the experience of collaborating as positively surreal.
"If you told the kid Sonny 10 years ago, 'You'd make a track with Mr. Oizo in the future,' I wouldn't believe you… Oizo was one of my main influences when I started productions as Skrillex, and being able to sit next to him and absorb his mind was a priceless experience for me."
Mr. Oizo's All Wet album is due September 30 via Ed Banger Records and is available now for preorder. Check out the track list, and listen to "End of the World," featuring Skrillex, above.
01. OK Then
02. Sea Horses [ft. Tetanus]
03. Freezing Out [ft. Peaches]
04. Oiseaux
05. Ruhe [ft. Boys Noize]
06. No Tony [ft. Phra]
07. End of the World [ft. Skrillex]
08. The One You Buy
09. All Wet [ft. Siriusmo]
10. Chairs [ft. Mocky]
11. Your Liver
12. Hand in the Fire [ft. Charli XCX]
13. Low Ink
14. Goulag Drums
15. Useless
Follow Mr. Oizo on Facebook | Twitter 
Follow Skrillex on Facebook | Twitter
---
Share
---
Tags
---
You might also like