Explore New York City's Rich History of House Music Thanks to Red Bull Music Academy
With dance culture finally taking center stage in the US mainstream, eyes are turning increasingly toward the country's pioneering history in forging the art form, with Detroit and Chicago emphasized as crucial starting points for the dancefloor.
New York City's legendary early club scene is also a talking point this year, with dance legend Moby speaking about the "dysfunctional, filthy, wonderful, degenerate paradise" of his early days in the city. For those seeking a little more history, Red Bull Music Academy has obliged with a report on how the city's club scene helped launch the house music revolution.
"By 1983, New York's musical landscape was changing," the in-depth exploration begins.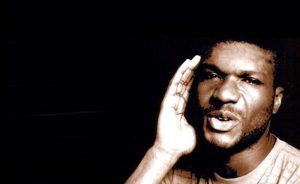 "Disco, New York's first great contribution to the evolution of dance music, had morphed into boogie, while new mutant genres—based around syncopated drum machine rhythms and the futuristic shimmer of bold synthesizer lines, rather than orchestral arrangements and re-purposed soul musicians—were beginning to make their mark."
At the center of this burgeoning new sound was the Paradise Garage, one of the world's most iconic early house clubs, with the late legendary Larry Levan leading the charge. The report speaks to a number of Levan's DJ/producer contemporaries, such as Kenny Carpenter, who followed in his wake.
"One of the biggest teachers we had was Larry Levan," Carpenter says. "That's really how many people learned to produce music, by listening to what Larry was doing, and how music sounded at those clubs—not just the Garage, but the Loft, too."
"People who had little musical experience all of a sudden decided that they wanted to produce their own music," Carpenter adds later in the piece. "They had to play synthesizers, even if they had no musical background. That's what made those records so sparse."
Red Bull Music Academy continues to explore some of those early formative records that helped shaped the NYC dancefloors, such as Boyd Jarvis' "The Music Got Me," with the story speaking to some of the different DJs and producers involved.
"With its restless rhythm, relentless synth bassline and cascading melody, it was a sign of what would follow, both in New York and elsewhere. In hindsight, it sounds like house music—albeit released two years before the first Chicago experiments reached record stores."
Check out "The Birth of House Music in New York City" over at Red Bull Music Academy for the full report.
---
Share
---
Tags
---
You might also like