Explore Camp EDC's Many Activities at EDC Las Vegas 2018
Headliners, are you looking to expand your mind, body, and soul at EDC Las Vegas 2018? We've got you covered with these awesome Camp EDC activities!
This year, we're elevating your festival experience with Camp EDC, our first-ever fully immersive on-site camping program. At Camp EDC, you'll find an endless supply of entertainment options, activities, and amenities that all campers can enjoy and take part in all weekend long. We're talking daytime pool parties, a curated guest speaker series, group classes, and tons more to give you a completely new EDC experience. It all goes down at Three Mountains, located at the Mesa.
Check out this full list of Camp EDC activities, broken down by structure, awaiting you this month at EDC Las Vegas 2018! And make sure to download the official Insomniac app so you're locked in to the activity days and times.
Dates and times are subject to change. Check the Insomniac app for the most up-to-date details.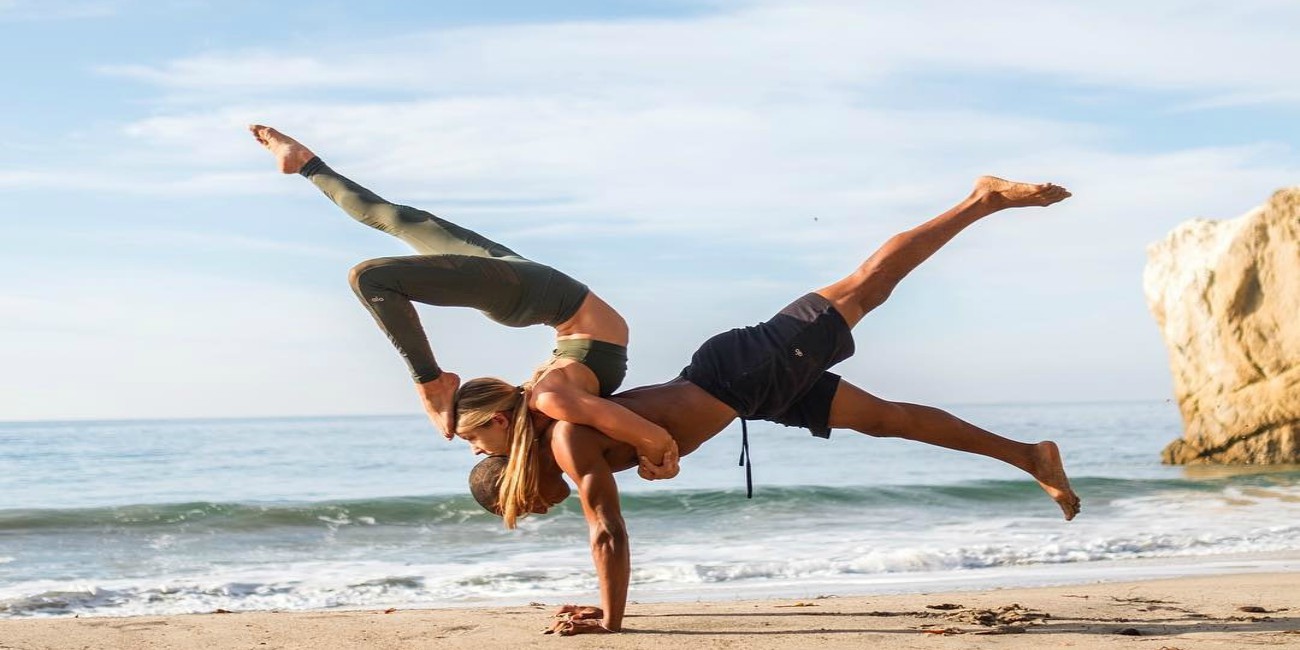 SOL ACTIVITIES
AcroTherapeutics: Partner Massage – Andrew Sealy
Honor your inner healer as you learn Thai partner massage and therapeutic acroyoga flying. This feel-good class will have you giving and receiving flying massages that all your friends will love you for at the end of the day! 
AcroYoga 101: The Art of Connection – Andrew Sealy
In this partner yoga workshop, learn the foundations for flight, what it takes to be trustworthy, and how awesome it feels to be supported by friends who believe in you.
Afro Urban Flow – Amy Secada
Learn from a multidisciplinary artist and environmental and human rights activist who's renowned for her unique Afro-urban, capoeira-inspired flow.
Aromaflow With Essential Oils – Desiree Vargas
This gentle vinyasa flow uses essential oils to enhance the yoga practice, while also engaging the body's senses of sight, taste, touch, and sound.
Deep Exhale – Marques Wyatt & Cristi Christensen
Experience the unique collaboration between a legendary DJ (and founder of house music institution DEEP-LA) and an international yoga teacher.
Flash Mob Choreography – Hooptown Hotties
Learn the choreography for a hula hoop flash mob with this L.A.-based hoopdance team.
Hula Hoop 101 – Hooptown Hotties
Learn hooping basics from a hoopdance team that melds hula-hooping and contemporary dance with show-stopping moves, beautiful synchronicity, and high-energy sass.
Live Band Vinyasa – Drishti Beats
This family of six brings you vinyasa flow movement paired with live singing, saxophone, and percussion. Continue your adrenaline kick from the EDC grounds, or take a moment and meditate during this vibey set.
OM Vibes Only – Carly Benson
These conscious gatherings incorporate power yoga, live deep house DJ sets, and high-vibe food, mocktails and/or juices. Get high on your own supply of natural energy and well-being while engaging in movement with sound that speaks to your soul.
Rave Aerobics – FitnessPalooza
Start off your festival day with an extra pump! It's an explosion of energetic moves with an expression of love—for music, for movement, for people, and for yourself.
Rave Booty Boot Camp – Steph Haven
This all-encompassing class will work a little extra perk into your rave booty! Zumba is mixed with pilates, ending with a deep stretch and meditation for festival prep and well-being.
Reset Yin Yoga – Zia Metric
With long-held, passive poses that give each part of your body time to breathe and relax into its natural state, this is the perfect class to reset and rejuvenate your body after a long weekend of dancing.
TIERRA TENT ACTIVITIES
Chakra Balancing – Adriana Lee
Flow through poses that will activate and align each of the chakras. Learn what the chakras are, as well as what kinds of foods, activities, and mantras affect each one, so you can live in a way that promotes balance and energetic harmony in the body.
Energy Alchemy 101 – The Vibesmith
This workshop focuses on energy alchemy through our own vibrational emissions and the energy we create through our intention and purpose. Learn about the ROI—Ripple of Impact—we create when we focus and harness our energy for the good of ourselves and humanity as a collective.
Essential Emotions: Our Three Brains – Desiree Vargas
During this presentation on the mind/body/soul connection, oil assistants will heighten the experience with CPTG essential oils, offering topical and aromatic benefits.
Expression Through Sound – Music Alliance Academy (MAA) & Studio DMI
An all-star panel of music industry professionals will discuss their personal journeys through the music business. They will provide guidance and advice for up-and-coming artists, as well as insight on how to increase productivity in any artistic field through conscious holistic practices and care for the mind, body and soul.
Follow Your Bliss – Vaidehi Amair
What is your heart calling for? Learn how to define your bliss and follow it by tapping into your intuition and identifying your own inner guide.
Kiss Addiction Goodbye – Mary-Margaret Stratton
Learn how you can radically support your recovery and address addictive and compulsive behaviors through holistic natural nutrition and mindful behavior modification. Stratton is living proof that changing your lifestyle can affect your brain chemistry, making you happier and less likely to succumb to future addictive behaviors.
Live Gong Meditation – Cosmin
The vibration of the Gong creates deep relaxation, releasing us from the mind's torrent of thoughts, and it stimulates the glandular system to a higher level of functioning.
Live Model Painting – Dr. Justin Lepper
Drop by this casual workshop, and create a unforgettable piece of art! Learn classical techniques of painting from life with a professional art model as your subject.
Shamanic Sound Healing – Legions of Light Shamans
Do you feel you could have dormant healing abilities? Do you believe in the power of the spirit and mind? Explore the dormant natural powers of the human species through sound healing, reiki, and shamanism.
Standup Comedy
For the first time ever, there will be standup comedy at EDC! Come have some belly laughs with hilarious comics who have performed all over the West Coast.
Tasty Tonics Workshop – Gerardo Avalos
Discover Turmeric Tonic, Watermelon Lime Elixir, and Basil Cucumber Cooler—elixirs that keep you hydrated!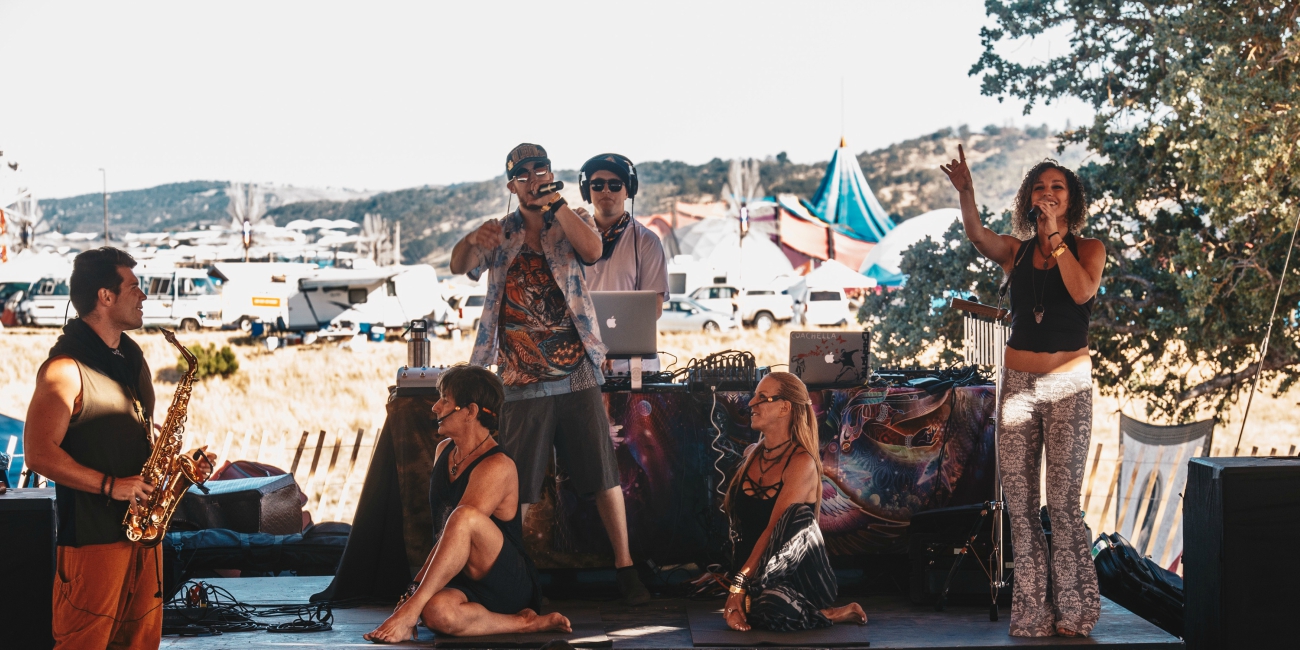 CASCADA TENT ACTIVITIES
Applying Self-Love – Marla Lombard Psychic School
Enrich​ ​your​ ​daily spiritual​ ​awareness and​ ​self​-care. ​
Art of Intentional Living – Carly Benson
Start making decisions from a place of clarity, rather than habit, as you uncover and rediscover your core values, intentions, and desires.
Authentic Relationships and Conscious Communication – Cosmin
Communicate your whole self with awareness, kindness, and fearlessness, and create a common notion with others—even those with whom you disagree.
Be the Change: How to Save the World by Bringing Your Superpower to Life – Branden Collinsworth
Unveil your gift and use it to change the world—one moment and one person at a time.
Capoeira Fusion – BBoy Neguin
Develop your flow through an eclectic fusion of capoeira, breakdance, and experimental floor work techniques.
Divine Goddess Celebration – Vaidehi Amair
Explore interactive partner work, as well as a fun, sexy movement practice, as we learn about the masculine and feminine sides within.
The Evolving Man – Be Breathe Become Music
Men learn to connect through movement, mindfulness, and meditation, sharing the challenges of our demanding culture.
5D Chakra Meditation* – Josiah Samadhi
Open your portals and reach your golden ratio as you're guided through sacred geometry visualization.
Life Alchemy: A Blueprint to Creating the Life You've Dreamed – Dray Gardner
This energetically encoded, guided journey will manifest greater levels of health, harmony, and abundance in your life.
Own Your Power, Live Your Truth* – Silent Savasana
Join an immersive yoga session with Branden Collinsworth, CSCS, MAPP, a Nike Master Trainer, yoga teacher, human performance coach, cofounder of Real Results Fitness, and founder of Warrior Retreats in Peru.
Reiki, Receive & Restore – Adriana Lee
This restorative yoga class incorporates reiki therapy, an ancient form that encourages a state of balance, harmony, and self-healing.
Tribal Fusion Bellydance – Sara Lyn
This class combines conditioning, strength, balance exercises, and belly dance fundamentals.
Vibrate Your DNA: Movement, Alchemy, Meditation* – Josiah Samadhi
Planetary elements, DNA-activated electromagnetic frequencies, voice activation, and universal tones will uplift the vibration within you.
Yin & Canvas Flow – Zia Metric
Yin flow yoga is followed by a guided painting class to express the energy felt in your body as you apply it to a canvas.
Yoga: A Work-in, Not a Workout* – Silent Savasana
This immersive experience focuses on yoga as exercise for the soul, not just the body.
Your Job Is What You're Paid for, Your Dharma Is What You're Made For* – Silent Savasana
Learning the science behind how yoga led Dray Gardner to his life's work. In this immersive experience, learn how following your calling.
*Must register headphones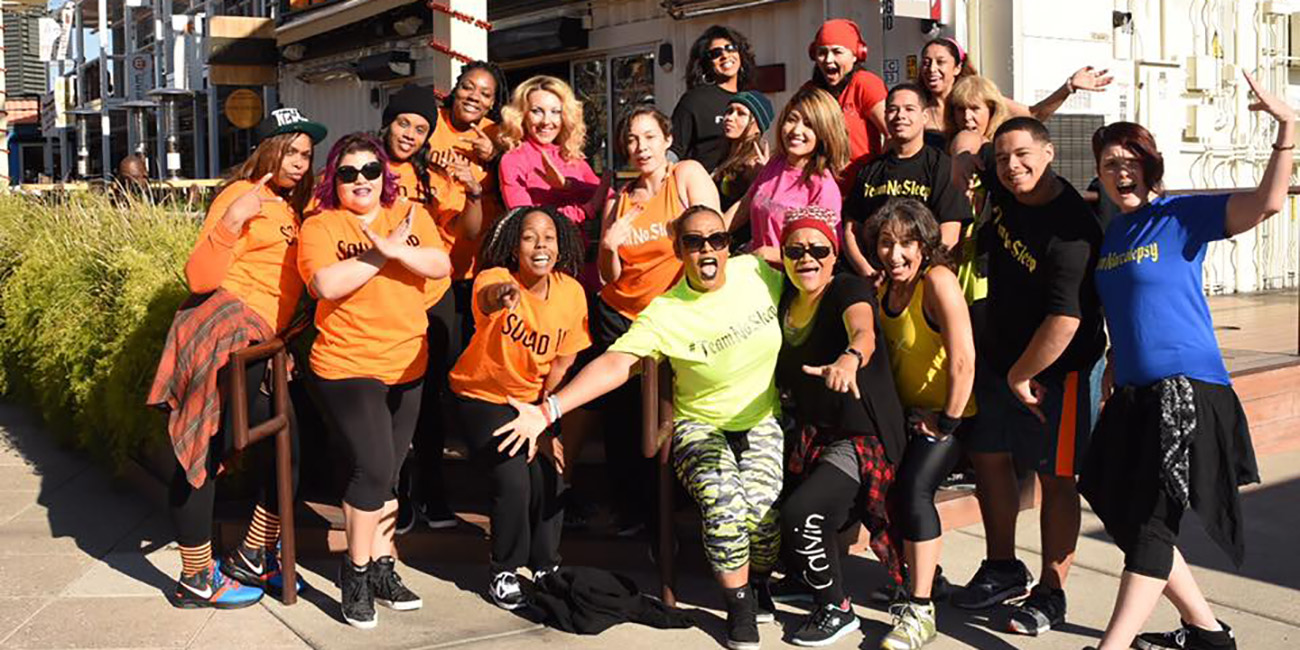 FIELD GAMES
We're delivering a world-class activity experience filled with rave-fueled, EDC-inspired field games aimed to help campers connect, compete, and celebrate with their fellow Headliners. The field games take place during each day of EDC at the Mesa. Check out the full list and schedule of Camp EDC field games.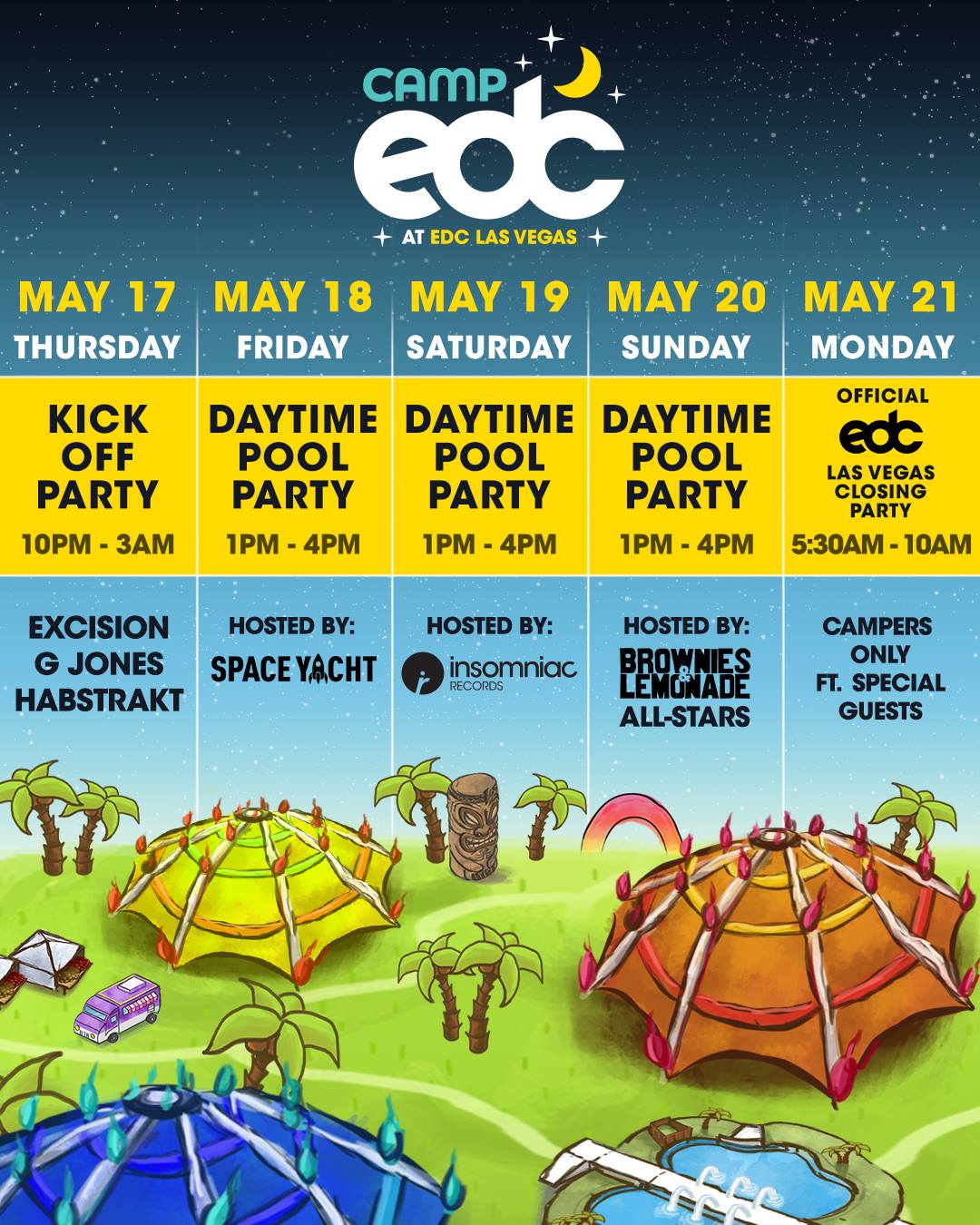 POOL PARTY TAKEOVERS/HOSTS**
We're also hosting a full party schedule at Camp EDC with a handful of hosts and party takeovers. The fun begins at the Camp EDC Kickoff Party Thursday, May 17, with Excision, G Jones, Habstrakt, and others. We continue with a string of daytime pool parties hosted by Space Yacht (Friday, May 18), Insomniac Records (Saturday, May 19), and Brownies & Lemonade (Sunday, May 20). We then end the epic weekend with the official EDC Las Vegas closing party (Monday, May 21). Check out the full party schedule, including dates and times.
**Camp EDC Parties are open to Camp EDC ticketholders only.
EDC Las Vegas 2018 takes place Friday, May 18, through Sunday, May 20, at Las Vegas Motor Speedway. A limited number of VIP passes, shuttle passes, and Camp EDC RV spots remain for EDC Las Vegas 2018. Grab your passes now!
Follow EDC Las Vegas on Facebook | Twitter | Instagram
---
Share
---
Tags
---
You might also like