Eric Prydz Teases EPIC 5.0 for 2017: "It's Going to Blow Your Head Off"
Swedish legend Eric Prydz had a particularly big start to his 2016, unveiling his long-awaited artist album OPUS and hitting the road with the 4.0 iteration of his EPIC live show, which blew minds everywhere it went with its next-level 3D holographic visuals.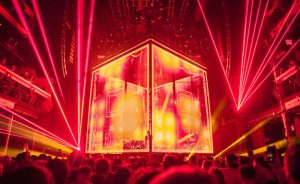 It's a concept he's always seeking to push forward, and he revealed to Insomniac's own Pasquale recently on Night Owl Radio that EPIC will be back in its next iteration in 2017.
"We're currently working like crazy on EPIC 5.0," Prydz confirmed during the interview. "I can't give that much information away, but we are taking it super serious now; whenever this show comes out, it's going to blow your head off."
The interview also saw Prydz delving into the history of the live show and what encouraged him to launch it back in its 1.0 iteration back in 2012.
"It's like a concept show, and from the beginning, it was me wanting to do something very different in terms of the electronic dance music live show… I felt that I wanted to do something a bit more technology-based, something that was an extension of the music."
Listen above to the Night Owl Radio interview, which kicks in around the half-hour mark.
Follow Eric Prydz on Facebook | Twitter
---
Share
---
Tags
---
You might also like