Drum & Bass Legend Goldie Recognized by British Royalty With MBE Award
The rough and tough charms of UK drum & bass pioneer Goldie have been known to the dance community since the early '90s, with his groundbreaking debut album Timeless and accompanying hit single "Inner City Life" cementing his legendary status early on.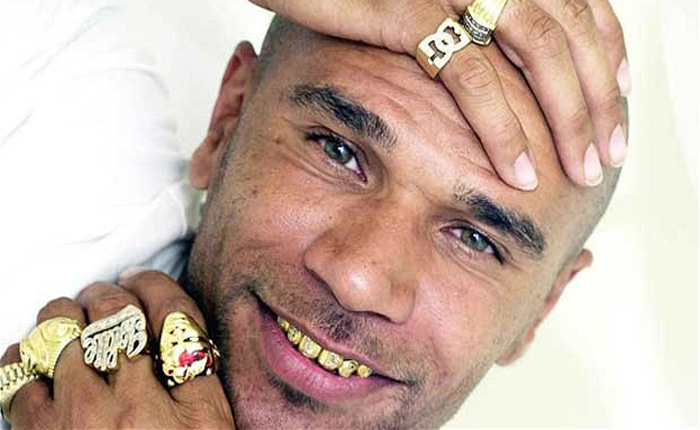 It appears the British Royal Family agrees that he's a bit of a legend, because they've awarded him an MBE in the Queen's New Year's Honours list. To translate, this means that everybody's favorite drum & bass roughneck is now a "Member of the Order of the British Empire."
"Very, very proud to announce that I have been awarded an MBE," Goldie said on Facebook this week. "There are some amazing people on the list, happy to be in such great company. Thanks for all the kind words. It's been a long journey and the beginning of a new one."
"Thank you to my unsung heroes / heroines Kemi Storm, Grooverider, Fabio, Doc Scott, Reinforced, Frost, Headz family and most of all my family," he later added on Twitter, referring to some of his fellow drum & bass veterans and Metalheadz label colleagues.
Goldie was one of the artists who helped shape the early days of the drum & bass and jungle genres, and he was recognized by the British Empire for his services to his industry, as well as to young people.
"Music and art well and truly saved my life, really," Goldie said after the ceremony. "The light switched on when I discovered art… Art and music is so important for young people. The arts need to be supported, and I think there are so many Clifford Prices [Goldie's real name] out there like me. It's really important to understand it's nice to be recognised, but it's also nice to say, 'That can work as leverage to make things better and change things.'"
It's about as regal as the notoriously street Goldie is ever likely to get. Once you've finished admiring his drum & bass grandeur (he's pictured below with his family), have a listen to the seminal "Inner City Life" from 1995, one of his groundbreaking steps on the road to royal glory.


Follow Goldie on Facebook | Twitter
---
Share
---
Tags
---
You might also like