Download These Epic EDC Las Vegas Wallpapers for Your Phone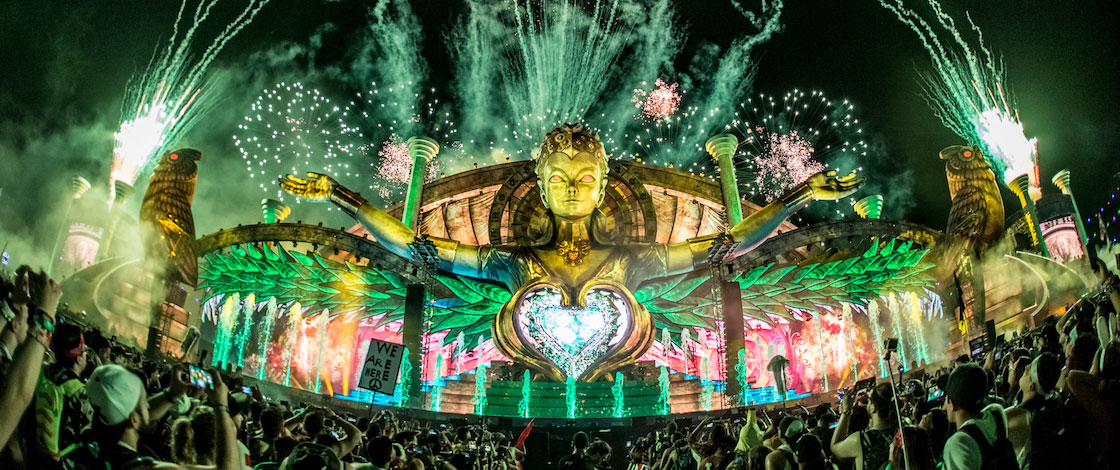 If you're like us, you're probs on your phone 24/7, 365. And that's totally cool in our book! We're stepping up your phone game with these epic EDC Las Vegas wallpapers for your mobile devices. All you gotta do is download your favorite wallpaper(s), save to your phone, and set it as your home screen. Simple as that! Now you can get the feels each time you open your phone.
EDC Las Vegas 2018 tickets are on sale now.
We're getting ready to go on sale next week with tickets to EDC Las Vegas 2018, which returns to Las Vegas Motor Speedway Friday, May 18, through Sunday, May 20. Mark your calendars now: Tickets go on sale Thursday, September 28, at noon PT.
We're rolling out some big changes for EDC Las Vegas 2018 to help improve your experience: fresh stage designs; new hours and new dates, allowing for better weather; and, for the first time ever, on-site camping! That's right, for the first time in EDC history, we're allowing camping at the festival—wake up and walk in. With a full-on camping program, including tent camping, RVs, sound camps, and more features, we're elevating your EDC Las Vegas experience to new heights!
We've got lots of exciting updates coming to you next week, so sign up for the EDC Las Vegas newsletter, and be the first to know when it all drops. Don't miss a beat!
All this info got you jonesing for those EDC vibes? Check out some of our favorite moments and view the full photo galleries from day one, day two, and day three from EDC Las Vegas 2017 for more amazing memories.
Grab your favorite EDC Las Vegas wallpapers below, and share the goods with all your fest fam!
EDC Las Vegas 2018 takes place Friday, May 18, through Sunday, May 20, at Las Vegas Motor Speedway. Tickets are on sale now. For more information, visit the official website.
(Click below images for larger, downloadable versions)
Follow EDC Las Vegas on Facebook | Twitter | Instagram
---
Share
---
Tags
---
You might also like