Dance Tightens Its Grip on Billboard Top 100 Charts With Multiple High Entries
If many were reveling in the prediction that dance music's great pass into the US mainstream was coming to an end, this certainly hasn't eventuated in 2016. Capitalizing on the impressive radio gains from last year, dance music currently holds four out of the top 10 spots of the Billboard Top 100, which is more than what entered the top 10 during the entirety of 2015.
Forbes reports that this week's chart includes an elusive top 10 debut from "Closer" by the Chainsmokers, which sits pretty alongside entries from Calvin Harris featuring Rihanna "This Is What You Came For," Major Lazer featuring Justin Bieber and MØ "Cold Water," plus another entry from the Chainsmokers in the form of "Don't Let Me Down."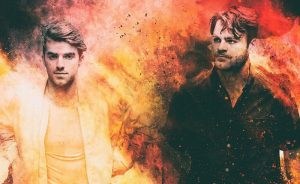 "A top ten debut on the Hot 100 is rare, and only a few songs have the immediate star power to accumulate enough purchases and streams in their first week of availability to begin their charting lives within the highest area of the chart," Forbes writes.
"Interestingly the Hot 100 has now witnessed two 'EDM' cuts achieving that goal in just the past two weeks."
Watch the video for the Chainsmokers' "Closer" above.
Follow the Chainsmokers on Facebook | Twitter
---
Share
---
Tags
---
You might also like