Corsten Talks the Late-'90s Genesis of Gouryella: "It Set the Tone for What Came After"
Upcoming Event
This year, Dutch master Ferry Corsten revived his classic Gouryella alias as a way of evoking the emotional heart of trance, releasing the top-selling trance single of the year with "Anahera" before announcing just a few weeks ago he'd take the alias into the live arena in 2016. With trance fans frothing at the mouth at the prospect, Corsten this week spoke about the circumstances that inspired the original Gouryella record way back in the late '90s.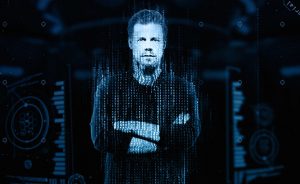 "I live in Rotterdam, and we have this record store here called Basic Beat. There was a fellow who worked there in the late '90s, and his name was Tiësto," Corsten revealed with a laugh, speaking with Beatport as part of its "How I Made That" series.
According to Corsten, who was a regular visitor to the record store, Tiësto and he clicked instantly over a love of the early trance sounds that were emerging from Frankfurt, Germany, at the time.
"We would always hang out there on a Friday night and buy new records… Soon after that, Tijs and I decided to do something together. I wasn't really DJing at that stage; I was just making music. And Tijs… was just DJing. So I think we both really strongly had the feeling we were in this together… And that's how we made the original 'Gouryella.'"
It was unleashed originally in 1998 alongside Corsten's similarly seminal "Out of the Blue" record that he released underneath his System F alias. Corsten rightly points out this it was a groundbreaking period for early trance that also saw the release of other eternal classics like Paul van Dyk's "For an Angel," Armin van Buuren's "Communication" and Rank 1's "Airwave."
"It was that year that really set the tone for a lot that came after that. It eventually changed, as things always do, but I'm really feeling the urge to go back to those days and shop around a bit for that feeling. I'd really been searching for one of those evocative melodies prior to writing "Anahera" this year—for quite a while, actually… It's fun to listen to that stuff again."
Read the full interview on Beatport News, and listen below to the original 10-minute extended mix that signaled the start of Gouryella back in the late '90s.



Follow Ferry Corsten on Facebook | Twitter
---
Share
---
Tags
---
You might also like