Beyoncé Recruits A-List Dance Producers for New Album
Last year saw some of the biggest players in the pop world lining up to book studio time with dance producers, and this trend continued over the weekend with the spectacle of the surprise reveal of the new Beyoncé album Lemonade. Premiering via an hour-long video special on HBO Saturday night, it was brimming with provocative meditations on marital infidelity and race relations. If you deep-dive into the credits, you'll find dance culture has again made its mark.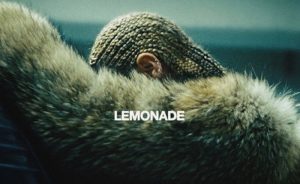 Billboard pointed out yesterday that the credits for Lemonade are a whopping 3,105 words long: "Simply getting through them is an eye-straining slog." There's the assortment of hip-hop and R&B producers you'd expect from a Beyoncé album, though they're joined on several tracks by the ubiquitous Diplo, who announced writing credits on the Instagram share below.
Alongside crossover figures like the Weeknd and Animal Collective, who left their stamp on the album, the other surprise dance name to contribute was London electro-crooner James Blake, who co-wrote, collaborated on, and lent his celebrated vocals to several tracks.
It's further evidence that dance culture is slowly but surely edging its way toward mainstream ubiquity in the US. Last year, Diplo himself spoke out on the growing tendency of the pop world to turn toward dance music as a way of keeping its edge.
"I think right now, that's the goal for a lot of pop artists, to do a little away from the mainstream… All those records aren't typical pop production," Diplo told AMP Radio. "I think a lot of people are gravitating toward that, and those records are getting the love."
Read more about the blurring lines between dance and pop in our feature Did You Hear Dance Music on the Radio in 2015? from the end of last year.
---
Share
---
Tags