Benga Will Return to DJing in 2016
After making an important return to the public sphere this year, UK dubstep pioneer Benga has revealed he'll also be returning to DJing in 2016. While he's been off the touring circuit for two years following the announcement of his retirement from DJing in 2014, he's just been announced as part of the lineup for a February party at London underground institution Fabric.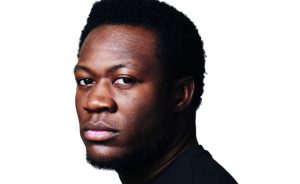 The UK producer has kept things low-key on his social networks, and it's yet to be revealed whether the Fabric gig will be the precursor for further international touring. However, it follows his step back into the spotlight earlier this year after he spoke out on Twitter about his struggles with mental illness, which he later discussed in greater detail in an interview with The Guardian.
"Part of me opening up and talking with people about mental health is a way of moving forward," he said in October. "This industry is all about perception: a lot of people wouldn't want anybody to think they're weak, or that they can't do what they do, or that they're not cool."
Follow Benga on Facebook | Twitter
---
Share
---
Tags
---
You might also like