Arty Will Return to His Old Stomping Grounds of Anjunabeats Next Month
Following the extent to which Russian prodigy Arty has stormed the mainstage the past few years, it's easy to forget how much his ascent was based in the more niche progressive trance sound, and how much a key artist he was for Above & Beyond and their Anjunabeats stable five years ago. While Arty hasn't released anything fresh on the label for several years, showcasing a more versatile sound on his debut LP Glorious last year, he'll be returning to his old home for a new single next month.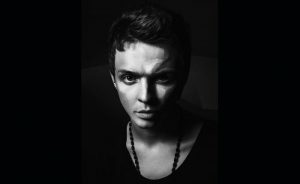 "Patriots" makes for a suitable vehicle for Arty to reconnect with his old label. Featuring a polished mix of modern mainstage sounds and classic trance euphoria, the record builds to a powerful blast of melody following its drop a few minutes in, sounding custom-made for reigning trance trio Above & Beyond to wield in their sets over the summer.
Arty's "Patriots" arrives on Anjunabeats April 15.
Follow Arty on Facebook | Twitter
---
Share
---
Tags
---
You might also like