Above & Beyond Want to Soundtrack Your Yoga Session
Upcoming Event
Above & Beyond enthusiasts will already know about their previous adventures into providing the soundtrack for a yoga session, via their wonderfully downbeat set that was recorded during sunset at Burning Man in 2014. This week they've returned to the practice again to mark International Yoga Day, with another 90-minute set of luxuriously relaxed music.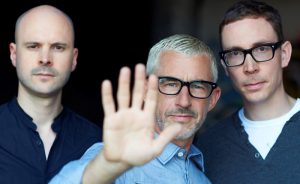 "To celebrate International Yoga Day 2016, here's a continuous mix of records [from the] past and present to fuel your practice… The mix begins slowly, exploring ambient soundscapes from our catalogue before gradually building into a faster, more dynamic and deep practice. Whether you're an avid yogi or simply want a mix to help you unwind, we hope you enjoy the journey."
Listen to Above & Beyond's 90 Minute Yoga Flow Mix above.
Follow Above & Beyond on Facebook | Twitter
---
Share
---
Tags
---
You might also like