The Game & Skrillex "El Chapo"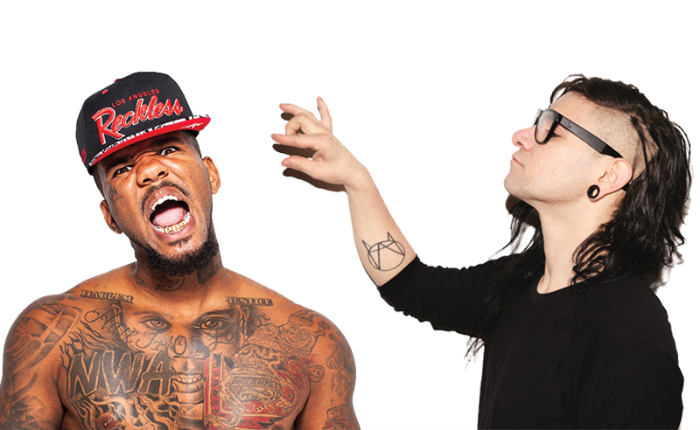 What happens when you mix Skrillex (oh, you mean Sonny?) and L.A. gangbanger-turned-reality-TV-star the Game? You get a double-shot of trunk-rattling spiciness that'll have you acting like you're in the famed Sinaloa Cartel.
It takes a certain level of machismo y huevos to claim affiliation with the Mexican drug lord El Chapo, who has been making headlines after putting a $100 million price on the head of Republican presidential candidate Donald Trump.
Politics aside, this track bangs. While it seems most of the rap world is guzzling codeine and slurring like Future, the Game's delivery is clear and menacing. I should also add that the legendary Cash Money beat maker Bangladesh is the credited producer of the track.
Skrillex just dropped the full stream of "El Chapo" today in conjunction with the release of the Game's long-awaited album The Documentary 2, thus ending a rather long hiatus for the Compton rapper. And if you are thirsty for more, the Game is dropping The Documentary 2.5 next Friday.
Follow on Skrillex on Facebook | Twitter | SoundCloud
---
Share
---
Tags
---
You might also like