Cut From the Catalog: Punks Music
Record labels have long been the gatekeepers of the dance music space, as they continuously define and reshape tastes via releases, endless talent scouting, and the curation of brand-hosted parties. In our Cut From the Catalog series, we big-up established and buzzing imprints alike, by taking a look at the organization's ops while running through a retrospective mix built solely from their respective catalogs.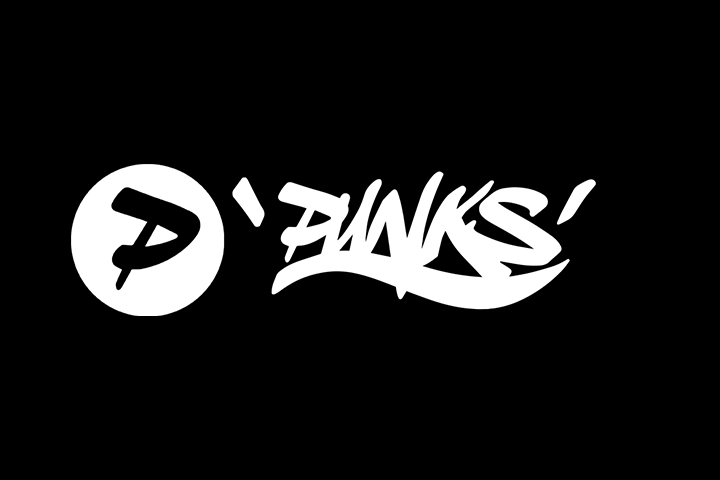 Dominic Butler and Mark Yardley have been around as Stanton Warriors for more than 20 years now, and they're still not sure what to call their sound. UK garage and breakbeats figure heavily in the duo's sonic core, but like a black hole, that intersection is just an entry point to a more complex experience. House, techno, electro, drum & bass, dubstep, and all kinds of bass-centric music converge in the pair's tracks, DJ sets, and on the roster for their label, Punks. The thunderous hybrid that emerges is easily attributable to Stanton Warriors, even if no one is quite sure what to call it. "Beats bass, nu-bass, breaks bass," Dominic jokes with us on the phone from London.
They have just completed a US tour, played various festivals around the world, and are preparing for a party cruise, but they're fixating on one project in particular. "We're in the process of finishing an album that we're very psyched about," Dominic says. "We've got a lot of really cool singers on there, and rappers, and a whole variety of styles within our style. The whole thing feels more like an album than a collection of tracks. We're going to do a three-CD thing of a mix CD with more tracky stuff, the actual album album, and then an album of classic remixes. It's been 20 years since we started Stanton Warriors, so I guess it's almost like an anniversary project that we've been slaving over in between some pretty extensive touring."
Formed in the late 1990s and influenced by Bristol's vibrant underground scene—which also birthed Massive Attack, Portishead, Roni Size, and Banksy—Stanton Warriors approach music and art with a rebellious attitude inspired by three cultures rooted in reinvention: Jamaican sound systems, hip-hop, and punk rock. As Dominic, who's been promoting parties since his teens, often says, "Originate, don't duplicate." This ethos booms loud and clear from their breakthrough 2001 mixtape, The Stanton Sessions. Released on XL Records, The Stanton Sessions includes tracks by Basement Jaxx, the Streets, DJ Skribble, Plump DJs, and Renegade Soundwave, as well as their own singles "Da Virus," "Da Antidote," and "Right Here" featuring Diane Charlamagne (who famously sang on Goldie's "Inner City Life").
Throughout the 2000s, the duo continued honing their hyperkinetic sound and building their reputation through parties; remixes of everyone from Booka Shade, Daft Punk, Jay Z, Missy Elliott, and Fatboy Slim to Gorillaz; three additional Stanton Sessions compilations; and releases like "Pop Ya Cork," "Bring Me Down," "Get Up," "Loving Me Wrong," and "Cut Me Up" on labels including Fabric, V2, Universal, and Punks.
Industry veterans experienced in A&R and engineering, Dominic and Mark (who met in the 1990s at London's Fifty First Recordings garage label) originally started Punks in 2001 as an outlet for their own music. "When we DJ, we use our own stuff or remixes and edits of other stuff. It's a strong part of our persona," Dominic says.
"We don't have contracts or anything. People can leave whenever they want; it's super flexible like that. It's about having fun, making music, and doing what we love doing."
The Punks roster has since expanded, but they still run the label with the same maverick spirit that originally inspired them. "We've been through the whole thing ourselves, being signed to major labels XL, Universal; we understand how it is," Dominic explains. "When we talk to young people or people coming to our label, we can be super helpful. We can mix down their tracks for them, get them a singer. We make it so we all support each other; we remix each other's tunes, help out on social media. That support is important to us, and it attracts people to the label. We don't have contracts or anything. People can leave whenever they want; it's super flexible like that. It's about having fun, making music, and doing what we love doing."
Their love for the craft shows in their output. Listing a few of their upcoming releases, Dominic says, "We've got some good tracks by young kids in London called Tru Fonix; they do like bassy 4/4 stuff, but also some broken-beaty stuff. We've got a group called Bombo Rosa that come from São Paulo. They've got a booming scene down there; it's not too far from what we do. It's Brazilian rhythms but arguably broken-beat. Our own stuff is coming. Marten Hørger's got some great stuff, with a clean German sound. Mafia Kiss—he sort of mixes more UK garage sounds and broken beats, a bit more dubbed out—lots of stuff coming from him. We've got stuff from Left/Right. We've got some collaborations with Taiki Nulight, Chris Lorenzo…"
While all that activity sounds exciting, one has to wonder if it might be too much of a good thing. "If we were doing drum & bass or techno, there's so much out there already anyway, we'd be tapping into a saturated market. Our market is growing, but it's not saturated," Dominic says, confident in their strategy. "One way to keep our mini-scene going is to chuck out lots of material, so DJs can have more to play with, so we can branch out more."
Their confidence is well founded, as things are looking up for the pair. "America in particular—we're seeing something popping out there. A lot of the crowd that goes out to, say, a Dirtybird night or Night Bass nights, they're coming to nights we're building. We're bringing that kind of cool bass crowd who might want an alternative to EDM or the techno thing. They're finding their way to our gigs."
Reflecting on how their careers have evolved into an enterprise comprising production, a label, and events, Dominic says, "I love these cottage industries. It's what dancing should be about: innovation, not just doing the same formulaic 'thump thump thump.' It may not be super popular at first, but if you stick to a sound and you win fans over, you will have longevity with these fans."
For proof of Dominic's longevity theory, one need only look at the skin of some Stanton Warriors fans who have tattooed themselves with the duo's logo, designed by graffiti artist SheOne. "We've got about 180 photos of different people with that tattooed on them. It's a bit of an enigma, the whole tattoo thing," he admits. It is, however, appreciated. "We come from Bristol, and we think of street art as part of what we're into and grew up with. It's definitely part of our DNA." In return for the tribute, each fan gets free entry to their gigs for life. It is a gesture that fits squarely with the streetwise energy that defines Stanton Warriors when genres fail.
Punks Music 'Cut From the Catalog' Mix Track List:

Stanton Warriors "Pop Ya Cork" (Volac Remix)
Bombo Rosa "Doors"
Bombo Rosa "Rocinha"
Stanton Warriors ft. Lily McKenzie "Too Long" (VIP Mix)
Obscene Frequenzy "Rolling" (VIP)
Tru Fonix ft. Rell Rock "Head Bop" (Plump DJs Remix)
Tru Fonix ft. Stush "In the Corner"
Marten Hørger & Neon Steve "You Don't"
Stanton Warriors "Colima"
Stanton Warriors "Hitchslap"
Plump DJs "Keep a Focus"
Marten Hørger ft. Eva Lazarus "Deeper Down"
Follow Stanton Warriors on Facebook | Twitter | SoundCloud
Follow Punks Music on Facebook | Twitter | SoundCloud
---
Share
---
Tags
---
You might also like