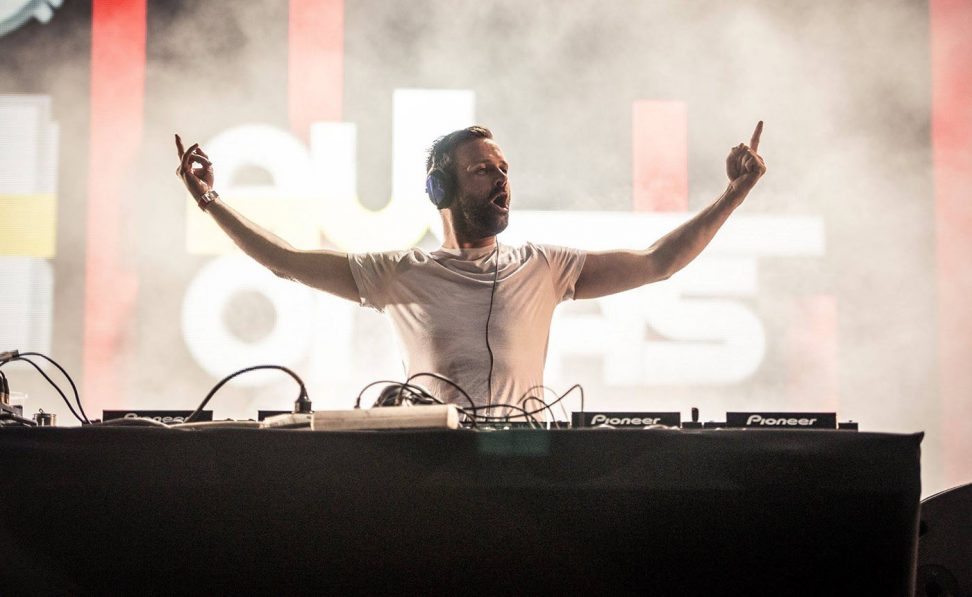 Paul Thomas has earned a reputation as one of the most diverse artists in the dance scene, bringing his progressive house and trance foundation to create a fresh driving sound in all of his productions.
Paul's big break was landing a residency at Birmingham's Godkitchen and their globally-syndicated GlobalGathering festivals half a decade back; a dream foundation for any aspiring DJ to build their career on. From here on his destiny as a DJ was inevitable, with global tours and critically-acclaimed compilations for the brand and for Toolroom Records all soon in the bag. While many successful jocks may have been content to rest on their laurels and perhaps release the occasional track, Thomas has been both prolific and hugely consistent over the past few years, establishing himself as a serious production force who blends those aforementioned styles to epic effect. His focus is squarely on trance but on bringing his different influences together within one track, perfectly representing the different genres that are at the core of the brand that helped to bring him to prominence.
This is made all the more clear when you take a look at the impressive and varied list of labels he's had track signed to: Paul van Dyk's VANDIT Records, Mark Sherry's Outburst, Steve Angello's SIZE Records, Spinnin, Positiva, Data, Toolroom, Doorn Records, Sander Kleinenberg's Little Mountain Recordings, Ultra, Michael Woods' Diffused, Gareth Emery's Garuda, Hotfingers, 303lovers, Black Hole…the list goes on and on. His golden remix touch has been requested for releases by legends like Tiesto, Paul Oakenfold, Paul van Dyk, Jose Amnesia, Gareth Emery, Basement Jaxx, Chicane, Underworld, Josh Wink, D Ramirez & Mark Knight, Sebastien Leger & Deadmau5, and he's collaborated with Mark Knight, Funkagenda, Jerome Isma-Ae and Paul van Dyk amongst others.
He's firmly established himself as a leading name in the wider sphere of house and trance music across the globe thanks to all this, and the small matter of 12 separate Beatport genre Top 10 successes. His Ultraviolet track in Toolroom hit the No.1 spot in the Progressive Chart along with Tomorrow and Sunrise, with Lucir, Fiji and Cafe Del Mar have all had top 3 chart success in the past 12 months alone
With continual touring across the world with GlobalGathering and a relentless studio diary to attend to, his name continues to rise up the ranks of the international dance music scene. His wide-appealing sound and die-hard work ethic will ensure that his name is one you'll be hearing even more of over the next few years.
---
Share
Upcoming Event
---
You might also like