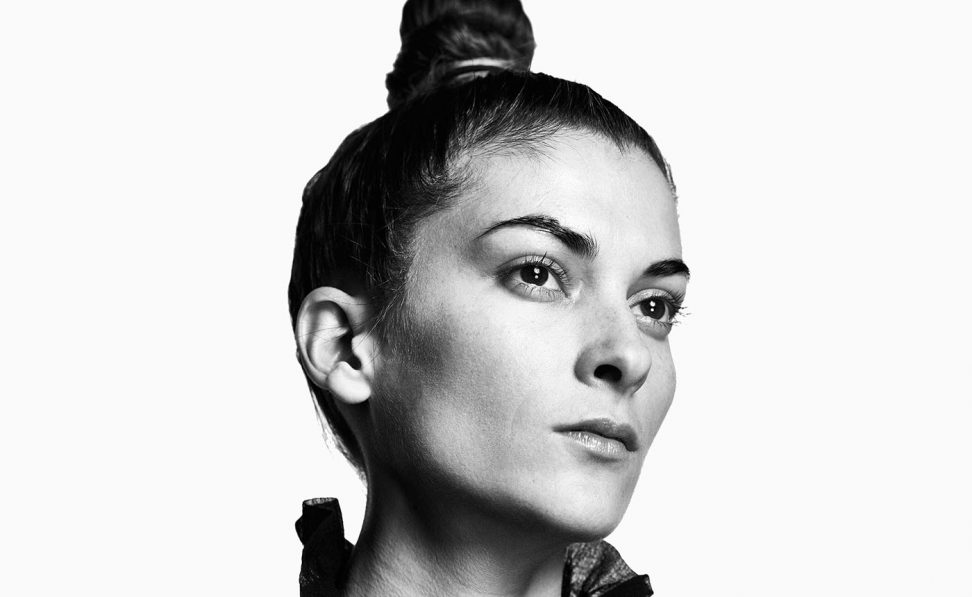 Julia Govor was born to move people.
She made her debut performing in a small military town in Abkhazia, Russia, which led to her becoming the cassette-DJ at the town's nightclub. Every Saturday, the ever-diligent Julia was on stage performing new songs by Russian singers or songs written by her oldest sister, Galina.
Soon thereafter, she became the lead singer in the locally-famous military band called Moryachka. Still sharpening her mixing skills, she began using Paul White's elegant silver Tascam to play pop songs by Sandra, Mr. President, 20 Fingers and other 90's pop divas.
The big payback: In 2000 she moved to Temruk in South Russia where she became a bona fide DJ, playing CDs and mixing on a Vestax PMC01A.
Then the big city came calling. In 2004, she eventually moved to Moscow to study film and TV Production. This is when her vocational arc as an all-round entertainment maven began to fully take flight. She became an on-air personality for Miller TV and MTV and went on to interview some of the industry's most prolific players such as Ricardo Villalobos, Richie Hawtin, David Guetta and even Iggy Pop.
In 2010, the petite and vivacious Russian lady with knack for telling hypnotic stories got back to what she does best: DJing. She lent her talents to the legendary Moscow underground club Arma17 for several years. During this period Julia could also be found making impactive appearances at Movement in Detroit, Kazantip in Ukraine, WMC in Miami, ADE in Amsterdam and Sonar Off in Barcelona.
Having been deeply inspired by the Techo artists she played alongside over that period, Julia began to produce her own tracks.
In 2012 she signed to both Visionquest and Get Physical. Julia's distinctly resonant frequencies and uncommon melodies have also caught the attention of labels such as Superfreq records. Her most recent release on Highway records was reviewed by noted outlets including Thump and VICE. Her solo record Litmus (Fall 2014) on Hypertone records received a glowing review in Mixmag.
In 2013 Julia relocated to New York. The following year opened a whole new door for her. After her time-stopping performance with Jeff Mills, Julia became the artist who those in the know are hailing as the new and rightful heir of futuristic techno.
Julia recently DJ'd at Space Ibiza NY for Victor Calderone's Matter_music parties. With the support of iconic DJs Carl Cox and Pete Tong, Julia is the host and creative producer of Burn Residency News – the accomplished series about global DJ contests.
At the core of her DJ sets is the ever-present element of emotional truth and a quest to redefine her audience's relationship with beat. Simply put, she firmly believes in churning out sexy techno grooves with dramatic expressions and select layers of sound. Not to forget the boundless charm and ambrosial melodies.
That is Julia Govor in a nutshell.
---
Share
---
You might also like