Rell the Soundbender on His Most Personal Work to Date
Plenty of producers and DJs say they put feeling into their music, but few are speaking as literally as Rell the Soundbender.
Rell, or Eduardo Morrell to his mother, has been deaf in one ear since he was 8 years old. It's a reality that impacts how he approaches mixing onstage and in the studio, dictating how he uses leg vibrations and waveforms instead of just headphones and monitors to blend tracks and sculpt dynamics. But it's not something that's ever stopped him, or even slowed him, from ringing through on increasingly bigger singles and stages since his debut release in 2012.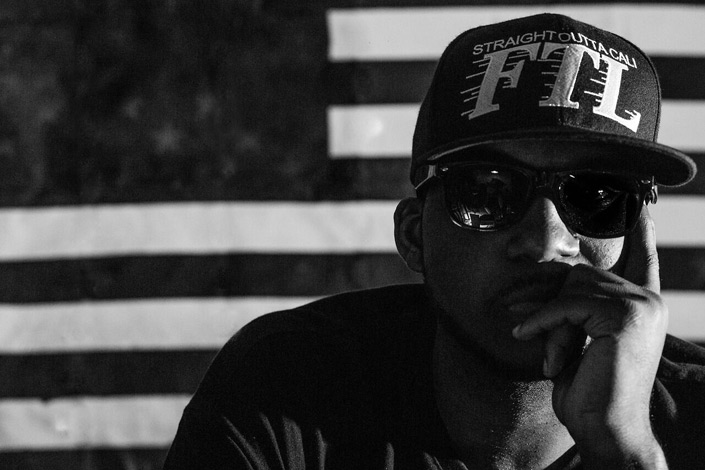 Rell started producing hip-hop for artists on G-Unit Records before a Skrillex concert exposed him to an alternative universe where the beats were the showcase, not just a vehicle for the MC. His Panamanian roots played a part in his embracing trap, dubstep, tribal house and especially moombahton styles, which he's played out at events, including EDC Mexico and Beyond Wonderland.
"I was laying in my bed, face down, sweating but feeling good… I was in this grateful state of mind, because I had gotten through treatment and was getting healthy."
Now he's released "Bloom" (featuring Satica Nhem)—his second track for Universal imprint Aftercluv and an even more personal body of work, so to speak, because this one came out of his battle with cancer. Again turning physical struggle into determination, Rell crafted resonant chords and a gentle reggaeton rhythm into an uplifting song for closing sets and adopting new directions.
Now cancer-free and recently relocated to Los Angeles, Rell took a few minutes out of his day to discuss harnessing the energy and confidence to share the darkest, most hope-filled chapter of his life.
You've been producing and gigging in the heavy bass scene since 2012, and while building momentum on the festival scene, you were diagnosed with Hodgkin's lymphoma in 2014. Did that change how you embraced music's ability to confront and translate emotion?
I realized I could really, really, really lean on music to help me get through. I went through my phase of being angry, in denial, and I put out some aggressive music to reflect that—stuff that fit in with my early stuff and kind of hid some more uncomfortable feeling of being sad, upset. But then I embraced that these experiences are there to help us progress. You have some producers that are afraid of not being liked… that go into the studio and say they have to make five trap records that sound like A, B, C, D and E. But I'd be like, I went hiking, had a good weekend after chemo, and was in a brighter spirit, and I wanted to reflect it through the music.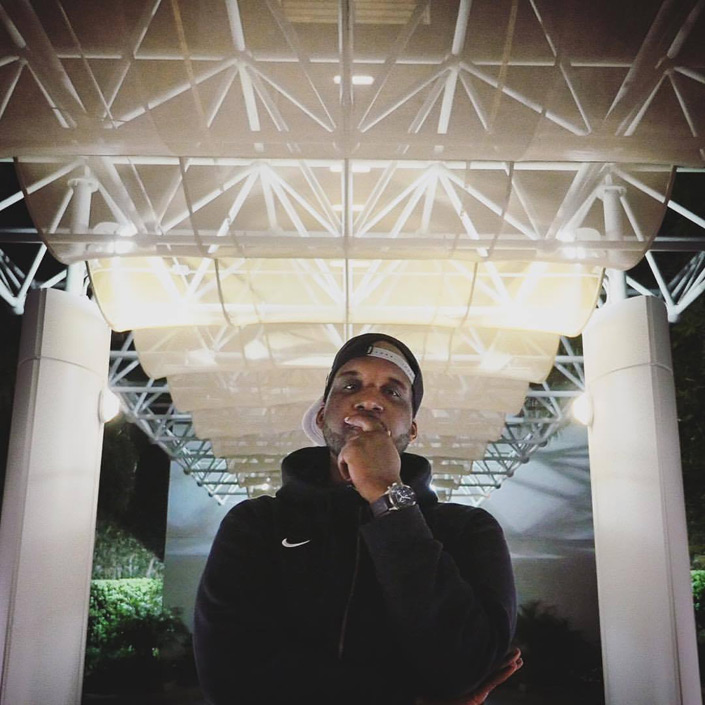 Your newest track, "Bloom," shows a far more serene, melodic element than the aggro bass on your previous EPs. Is it a reflection of just your emotions or the actual physical nature of the eight months you spent fighting the cancer into remission?
I was visiting family in Panama when I was diagnosed and decided to stay there to receive treatment. My mom quit her job and relocated from the US to be with me, and we rented a little house. I had just completed chemotherapy cycle seven of eight, and I was laying in my bed, face down, sweating but feeling good, when I started teaching myself how to click produce in Ableton and was messing with sequencing the keys and strings you hear. It was hot, and yeah, there wasn't much else my body could do. But really, it was meant to reflect how I was in this grateful state of mind, because I had gotten through treatment and was getting healthy.
At first, I was hesitant to show that side of myself. If I was going to, I wanted it to sound just right, which is why I held on to the track, retouched it six or seven times and didn't rush putting it out for so long. But after I got Satica's vocals on it, I got goosebumps, and I knew I'd be ready to tell the story behind it. I had made it for me, to help me get through. When I went to the hospital for my last cycle, I was listening to it, and it brought tears to my eyes. I felt I was in a movie, and that was the theme song to my whole experience.
What kind of reception did you imagine you'd get releasing a track that's a more left-field journey?
I want this one to pull heartstrings, make people feel better the way it worked for me. If I were to put out an album today, it would probably be named Energies, because everything I'm doing is dictated by these emotions. And I feel people will be able to appreciate the intensity I'm putting into things. But to be honest, my mom came up in the music world playing the piano and has always been critical of all the noise and lasers, and she loves ["Bloom"], so no matter what anyone else thinks, it's mission accomplished.
After "Bloom," do you feel an increased level of comfort with approaching music from wider angles?
Whether I'm DJing or producing, the mentality I'm in now is that I owe it to that whole experience of getting sick to not have a fear factor. I'm not saying I don't get nervous, but at the end of the day, what matters is that you're healthy, alive, and doing something you love. I think I used to obsess over whether I'm playing the right tracks, sounding good, but if you try to fit in, you won't get ahead; you'll just be in a pack, or behind it. My main desire is to keep my music without boundaries as much as possible, and hopefully you like it, because it's reassuring to know that you're helping someone that paid good money to have a good time. Had I not been diagnosed and gotten treatment when I did, I could have dropped dead anywhere, at one of these shows I was scheduled to play that year. Now I've got more time on the clock, and I don't take any of these experiences for granted. I'm just fortunate to share the stage and the audience's time.
Catch Rell the Soundbender doing his thing at Beyond Wonderland on Friday, March 24.
Follow Rell the Soundbender on Facebook | Twitter | Instagram
---
Share
---
Tags
---
You might also like