Dreamstate heads to Los Angeles Harbor Berth 46 for two days, June 11+12!
2-DAY + SINGLE-DAY TICKETS ON SALE NOW!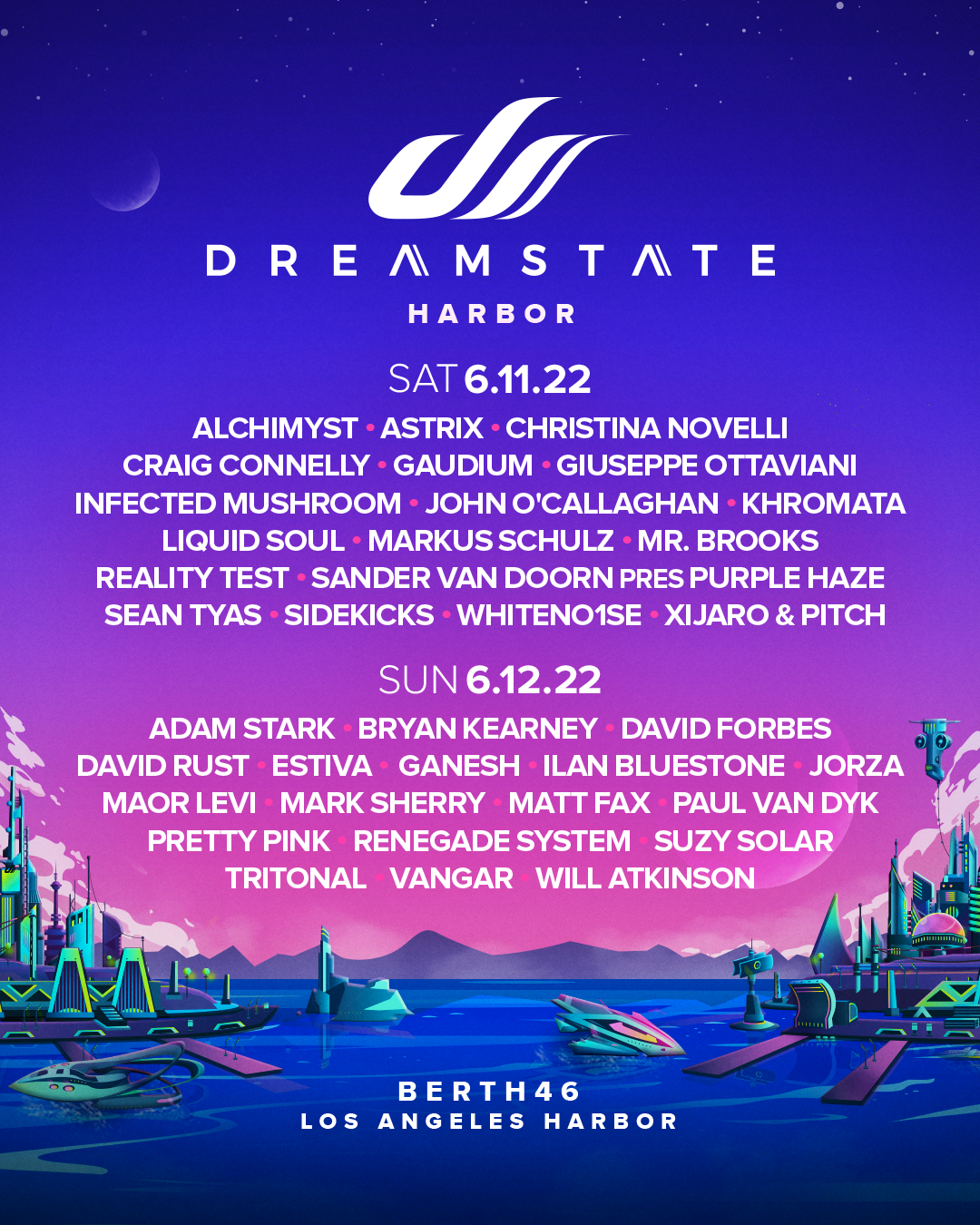 LOCATION
Berth 46 – Los Angeles Harbor
3011 Miner St,
San Pedro, CA 90731
June 11 + 12, 2022
Event Hours: 3pm – 12am daily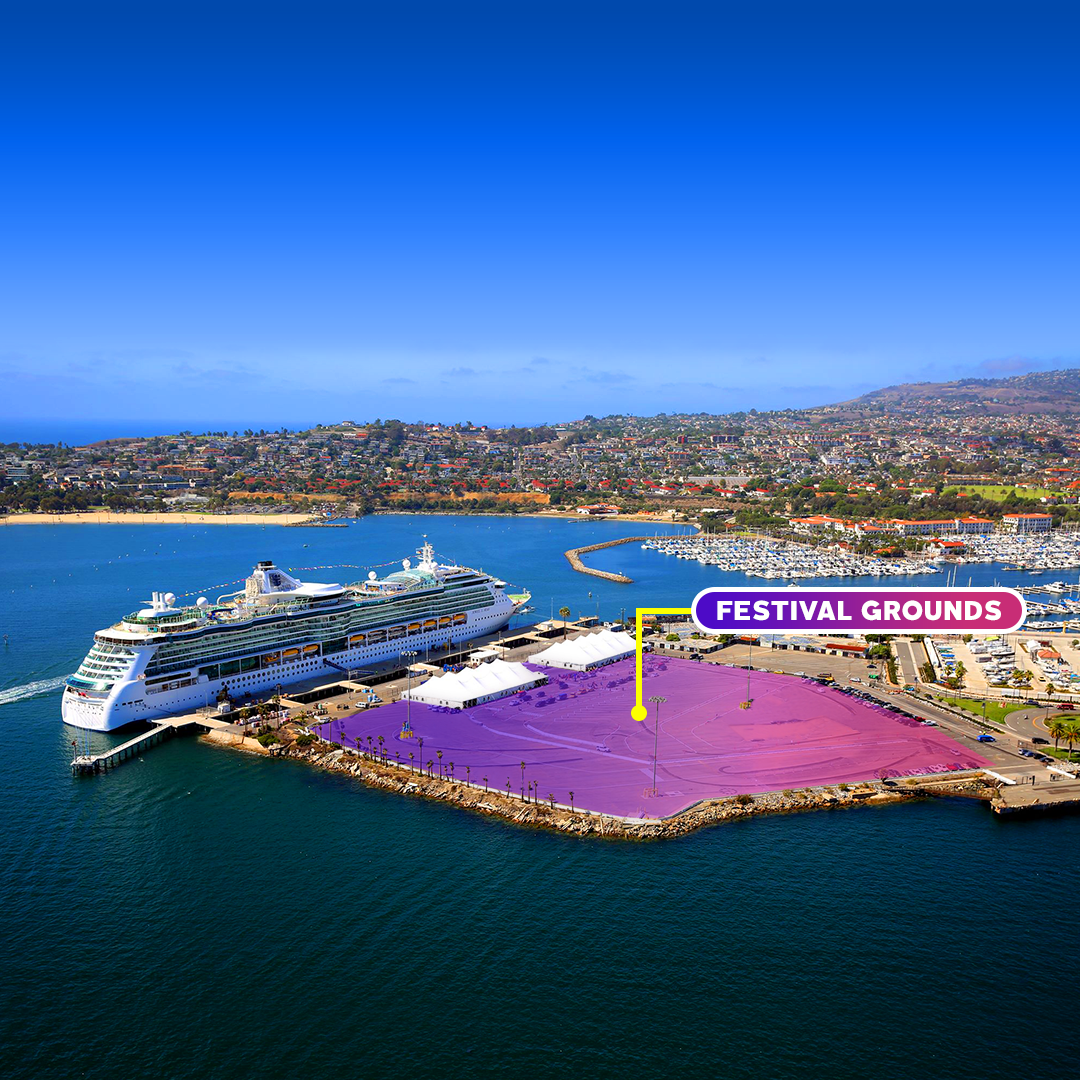 FAQ
WEATHER
The festival will take place rain or shine. Please keep up-to-date on weather reports and plan your attire and preparations accordingly.
ZERO TOLERANCE
We have a zero-tolerance policy for drug use and possession. Police officers will be working inside and outside of the event, and all narcotics laws will be strictly enforced. Be responsible, and make smart choices.
SECURITY & ENTRY
By purchasing a ticket, you agree to submit to a thorough, TSA-style search, including emptying your pockets and bags, having all of your items examined, a full pat-down, and possibly removing your shoes. We reserve the right to refuse entry to anyone.
AGES & ID
Dreamstate Harbor is a 21+ event. Photo ID required.
WHAT CAN I BRING?
FOLLOW US FOR UPDATES!